Florida's Commercial Real Estate Industry Third in the Nation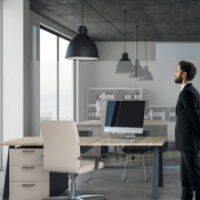 If you're looking for a great place to invest in commercial real estate, consider Florida. Florida ranks third in the nation for money contributed to the state's economy, at $189.4 billion in 2017. Only Texas and California contributed more.
Florida also ranked third for spending on commercial real estate, at just under $100 billion. Again, it was surpassed by Texas and California. In 2017, Florida ranked #5 for economic impact, at $19.3 billion.
Helping the real estate industry is the increase in construction spending. Since 2011, construction spending has gone up by nearly 55 percent. Between 2013 and 2017, nonresidential building construction increased by 37 percent.
In 2017, Florida ranked second for its entertainment, retail and warehouse sectors, at $66.3 billion. Coming in at the top spot was Texas. Texas and California took the top spots for spending on construction and warehouse development. Florida ranked third at $6.54 billion.
Understanding Commercial Real Estate 
Commercial real estate is different from residential real estate in that commercial real estate is used for businesses. It is leased out for working purposes, and is not to be used as a living space. Commercial real estate may include restaurants, hotels, strip malls, shopping centers, office space, gas stations and convenience stores.
Leases are at least one year long, with some lasting up to 10 years. Smaller tenants tend to have smaller leases so there is more room for negotiation. Larger tenants often have longer leases as a means of security.
There are four types of leases involved in the commercial real estate industry: single-net, double-net, triple-net and gross lease. With a single-net lease, the tenant must pay for property taxes. A double-net lease requires the tenant to pay for property taxes and insurance. With a triple-net lease, the tenant must pay for property taxes, maintenance and insurance. With a gross lease, the tenant pays for rent only, with the landlord picking up the other expenses.
Office space is divided into three classifications. Class A buildings are the best in terms of age, construction and location. Class B buildings are older and therefore cheaper, making them good for investors. Class C buildings are often at least 20 years old and in poor areas of town.
Learn More About Commercial Real Estate 
Buying and selling commercial real estate is not an easy process. It is different from buying a residence. There are numerous steps involved, and it's important to have the various documents in place so that the closing can go smoothly.
If you are considering buying a retail space or other form of commercial real estate, contact commercial real estate lawyer B.F. Godfrey from Godfrey Legal. He can help you through the process and ensure everything goes smoothly. To learn more, use the online form or call his office at (407) 890-0023.
Resource:
jaxdailyrecord.com/article/florida-commercial-real-estate-industry-ranks-third-in-u-s