Startups in South Florida Are Finally Seeing the Money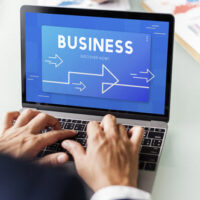 Entrepreneurs are in the business to make money, but this is often easier said than done. Getting a deal from an investor is no easy feat, even if you go on "Shark Tank" and pitch to investors. Investors want to make sure they are investing in a company that can make them money for many years to come.
Many business startups in South Florida are finally seeing their dreams of entrepreneurship come true. In 2017, 104 companies in Broward, Dade and Palm Beach counties signed venture capital deals, according to research company Pitchbook. This is the second time in the past three years that the number of deals in the South Florida area has reached triple digits.
South Florida's goal is to become a hub for startup companies. It's doing a great job already for 2018, with 23 deals signed as of March 22. In 2017, Chewy—an online pet supplier—got the largest amount of money when it received a $100 million investment. It was then bought by Petsmart for a whopping $3 billion. This was the largest amount ever for an e-commerce company.
Last year was quiet for the augmented reality company Magic Leap, which is based in Plantation. However, it is coming out strong so far in 2018, having already raised $1 billion. That's more money than the $800 million to company raised in 2016. Even without Magic Leap, investment deals for South Florida companies have exceeded $500 million for the last three years.
Incidentally, many of the investors are not from Florida. Magic Leap's investors are from Singapore and Saudi Arabia. Sonavation, an ultrasound company based in Palm Beach Gardens, received $11 million from New York. Some companies are seeing investors from Silicon Valley and other places in California. Other companies are obtaining money from crowdfunding platforms such as SeedInvest.
There are some concerns that these huge amounts of money being placed in one or two big companies is going against the spirit of venture capitalism. The original idea of venture capitalism was to invest in small amounts of money for many different businesses. More often than not, though, only a couple businesses are succeeding, while many others are falling by the wayside.
At the end of the day, though, it's all about competition. Of course, companies want to keep as much money for themselves as possible. They don't want venture capitalists to share the wealth.
Learn More About Business Startups 
Creating a business startup from the ground up can help you realize your dream of becoming an entrepreneur. One of your first steps, however, should be hiring a business lawyer who can help.
Orlando business startup lawyer B.F. Godfrey from Godfrey Legal has extensive experience in this area of law. Because there are many legal issues involved, he can help make sure your business runs smoothly from the start. He can help you avoid costly mistakes. To learn more about how he can help, give his office a call at (407) 890-0023 or contact him via the online form.
Resource:
miamiherald.com/news/business/technology/article207007051.html