Branding Trends to Consider for Your Startup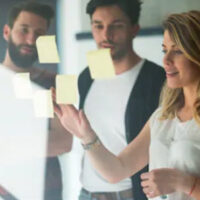 Starting a business can be fun and exciting, but it's not easy. You may have a good product on the market. You may have a lot of money to keep your business going for a long time. You may also have a solid business plan in place, but is all this enough?
As with everything, there are trends when it comes to advertising and business growth. In the 2010s, branding was an important aspect that catapulted the growth of companies such as Airbnb and Uber.
Now that we're in 2020, things haven't changed. Branding is still important, especially if your plan is to appeal to millennials. Young adults are gaining more buying power, so as a business owner, you need to capitalize on this. Here are some branding trends that you'll need to incorporate into your startup.
Compelling Brand Naming
What's in a name? For millennials, it's everything. They want a cool-sounding name they'll easily remember. They want something that sticks out but is the right amount of simple and offbeat. Some companies opt for eccentric names, but this may or may not be the right choice. It is important to test the name to get feedback.
Interactive Experiences
Everybody loves technology, and millennials are no exception. They enjoy new experiences, such as virtual reality. Traditional advertising is not enough to keep their attention. They want to interact with brands in ways they never have before. They enjoy apps that allow them to experience products before making a purchase. For example, IKEA offers an app that allows consumers to visualize furniture in their home before buying.
Abstract Imagery
Strong visuals are important in advertising. Consumers are looking for companies that are more daring and eclectic. They love to see creativity and imagination through abstract imagery. Because of this, many companies are focusing on creative arts that evoke strong emotions.
GIFs and Animations
Millennials are a hard crowd to please. Not only do they want a cool brand name and an exciting user experience but they also want it all when it comes to the visual aspect. Static imagery no longer has the impact that it once had. Consumers are expecting more and more. Businesses have to work harder to attract customers, and the best way to do this is through animated content. Animations allow customers to interact more with their favorite brands, and companies have the ability to create more pleasant content.
You can easily accomplish this with apps such as Mailchimp. You can send animated emails to customers that pique their interest. The animations are simple and not intimidating, so you can invite users to check out your company's website and features without bombarding them with statistics and other boring features they likely don't care too much about. 
Learn More About Business Startups 
Trends are always changing. If you are starting a new business, you need to consider your audience. Younger generations demand more from companies in order to keep their attention.
Orlando business startup lawyer B.F. Godfrey from Godfrey Legal has a significant amount of business knowledge. He can guide you through the process and help you avoid costly mistakes. Schedule a consultation today. Call (407) 890-0023 or fill out the online form.
Resource:
entrepreneur.com/article/346355
https://www.godfreylegal.com/mistakes-to-avoid-for-your-business-startup/