Mistakes to Avoid for Your Business Startup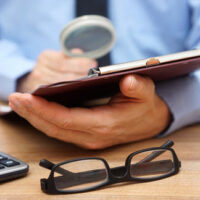 Many people dream of starting their own business. They think working for themselves and not having a boss will be better than their current 9-5 job. While it may be in some ways, starting a business startup is still a huge undertaking and is not something that should be taken lightly.
Owning a business comes with many aspects, and many are complicated. There are many legal implications involved, so if you don't follow the law, you could face serious penalties. You don't want to start off your business on the wrong foot. Here are some mistakes you should avoid if you want your business startup to succeed.
Not Having Clear Deals with Co-Founders 
This won't apply to you if you're running your business on your own. However, if you have partners involved, you better make sure they understand what's expected of them. This includes their percentage of ownership, salary expectations, time commitment and selling the business. Make sure everything is in writing to avoid any confusion. 
Trademark and Domain Name Issues
Do your research before deciding on a company name. You want to choose something that is unique but memorable. You don't want to cause confusion and choose a name or web address that is similar to that of another company. Plus, this is illegal and you could be sued. Therefore, do your due diligence. Start with a Google search and check with the U.S. Patent and Trademark Office. You could also have a lawyer do an extensive search just to be sure.
Ignoring Intellectual Property Issues
People are always looking to knock off the goods of popular companies. This means that you need to act quickly and patent your products and ideas. Patents prevent others from making or selling your invention. If you create a book, song or other written work, get a copyright. A trademark can protect your company name or symbol. You'll also want to protect your company's trade secrets so employees can't use them elsewhere. A confidentiality agreement can help in this regard.
Not Having Proper Documentation
You should keep all paperwork related to your employees. This includes applications, signed contracts, I-9 and W-4 forms, emergency contacts, workplace policies, benefit plans and personnel files. If you're disorganized, you could miss out on key documents that could help you in a lawsuit. When in doubt, keep it.
Not Having the Right Licenses and Permits
Businesses require a lot of legal paperwork, including licenses and permits. For example, you'll need a permit to sell certain items, such as alcohol. States, cities and localities often require licenses to perform work in a certain area. You will also need state and federal IDs in order to operate your business. Without these essentials, you risk fines and closure of your business. Find out what you need to stay legit. 
Learn More About Business Startups 
Starting a business can be an exciting venture, but it comes with a lot of risk. Make sure you get the advice you need to succeed.
Protect your business with help from Orlando business startup lawyer B.F. Godfrey from Godfrey Legal. He has more than 30 years of experience helping business owners like yourself. To schedule a consultation, call (407) 890-0023 or fill out the online form.
Resource:
forbes.com/sites/allbusiness/2020/02/01/legal-mistakes-made-by-startups/#3f30fbd222a6
https://www.godfreylegal.com/what-to-ask-yourself-before-launching-a-business-startup/