Copyright Infringement Suit Over Telenovelas Thrown Out of Court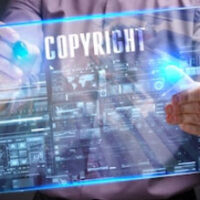 It can be frustrating to see your ideas stolen by someone else. You may discover that a company has created a product similar to yours. Maybe another singer wrote a song that sounds just like yours.
In many cases, a person can file a copyright infringement lawsuit and receive compensation for their damages. There are no guarantees, though. Sometimes there is not enough proof that copyright infringement exists. In some cases, jurisdiction plays a role.
A TV production company that sued several companies for allegedly producing two telenovelas without consent did not prevail in court. A federal judge threw out the case due to jurisdiction issues.
La Tele Productions filed a lawsuit against Comarex, TV Azteca and Investment Media Group for allegedly producing telenovelas "Las Dos Dianas" and "Emperatriz" after previously declining to buy them. Telenovelas are soap operas that are very popular in South America, Central America and Mexico.
According to La Tele Productions, TV Azteca copied every aspect of the telenovelas, from the characters to the events to the plot. The names of the original telenovelas, however, were modified, with "Las Dos Dianas" changed to "Cielo Rojo."
However, on September 25, U.S. District Court for the Southern District of Florida dismissed the lawsuit, claiming a lack of jurisdiction. Even though TV Azteca and Comarex may broadcast the shows in Florida, the companies do not do a significant amount of business in the state. La Tele Productions was seeking damages against Comarex, TV Azteca and Investment Media Group for copyright infringement, civil conspiracy and unfair competition.
Jurisdiction in Copyright Infringement Cases
Where a company files a copyright infringement case is essential. Given that La Tele Productions repeatedly met with executives of Comarex in Florida, it decided to file the lawsuit there. However, the court found that the jurisdiction was not appropriate because Comarex does not produce a lot of telenovelas in Florida.
Understanding the role of jurisdiction is especially important nowadays, in the days of digital media. Thanks to the internet, many companies are based entirely online, with no physical location. In addition, there is the issue of copyright infringement crossing state and even country borders. In these cases, what jurisdiction is applicable?
The internet can also make it much easier for work to be plagiarized or disseminated at lightning fast speeds. In the past, copyrighted works were tangible. Now, they can be intangible, making copyright law cases even more complicated.
Learn More About Copyright Infringement
It is important that companies protect themselves from individuals and other companies who may try to copy their ideas. However, sometimes cases are purely coincidental or there may be other issues that can prevent someone from winning a copyright infringement suit.
The good news is that you can protect your business and its ideas with legal help. Orlando trademark and copyright lawyer B.F. Godfrey from Godfrey Legal can help you with the process. He can advise you of certain agreements that can help. Schedule a consultation today by calling (407) 890-0023 or filling out the online form.
Resource:
flarecord.com/stories/511590189-copyright-case-over-telenovelas-dismissed