Business Startups Looking to Profit from Florida's Marine Industry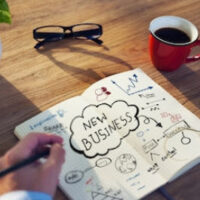 Technology is at the forefront of many businesses. As technology advances, companies are looking for ways to cash in. One industry that is looking for more customers is the marine industry. Home to many beaches and lakes, Florida is big on boating and other water activities. The marine industry is an $11.5 billion sector, which is a large amount of money for entrepreneurs looking to create an innovative business startup and make a profit.
One thing the marine industry needs is new, younger customers. Currently, boat purchases are primarily made by baby boomers. Many buy boats and sailing equipment to enjoy the water as they retire. Therefore, companies are looking for ways to draw in a younger crowd, and perhaps technology is the way to do it.
Central Florida is home of many boating technologies, from fuel efficient engines to digital anchoring. There are also apps that offer amenities such as on-demand fueling and rentable marina space. These technologies may solve problems that younger boaters have and make them more likely to consider boating.
Boat sales are growing, but many of the sales are from return customers. The number of first-time boat buyers is declining every year. In 2000, 42 percent of boat buyers were buying a boat for the first time. That number decreased to 33 percent in 2015. Aging baby boomers are making up the majority of sales, so in order for the marine industry to sustain growth, it needs to hook in younger customers.
Marine technology companies are using apps and other technologies to encourage those in their 20s and 30s to get out on the water and experience boating. These companies hope that by catering to the technological advances millennials rely on, they grow sales through that demographic.
Learn More About Business Startups
Starting a business can be an exciting proposition, but there are a lot of things to consider. An entrepreneur wants their business to be profitable, and while performing research on spending trends can be helpful, getting legal help can help take your business to the next level.
Protect your business and avoid costly mistakes with the help of Orlando business startup lawyer B.F. Godfrey from Godfrey Legal. He understands the processes and laws inside and out. For help with your new business venture, call his office at (407) 890-0023 or fill out the online form.
Resource:
bizjournals.com/southflorida/news/2018/10/19/innovations-in-technology-attract-new-boaters.html