Loans Available for Sole Proprietorships, Small Businesses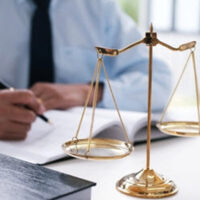 Has your business been affected by the coronavirus? If you are a sole proprietor or small business, you most likely said yes. Even larger retailers have had to file for bankruptcy, with businesses all across the country losing revenues as Americans are forced to quarantine.
The $1200 stimulus payment that many of us received back in March is long gone. We need more money infused into this economy to get this country back on track.
The good news is that there are loans available to some businesses. Back in March, there were Paycheck Protection Program loans available and with another stimulus bill on the table, these business loans are making another appearance.
Small businesses will be able to apply for $284 billion in loans. Businesses with fewer than 300 employees are eligible, as well as sole proprietors and some categories of self-employed workers. Even nonprofit organizations are eligible this time around. Businesses will have to prove that they experienced a 25% decline in gross revenues in any 2020 quarter compared to the same quarter last year. For example, they could compare first quarter 2020 and first quarter 2019.
Most borrowers can receive a loan of up to 2.5 times their average monthly payroll costs, up to $2 million. However, hotels and restaurants have an advantage and can receive up to 3.5 times their average monthly payroll costs.
Theaters and other live revenues will be given $15 billion, while another $15 billion will be given to community development financial institutions. This will make it easier for a variety of small businesses to get financial aid this time around.
The application process and deadlines are unknown at this time, since the stimulus bill has not yet been signed by President Donald Trump. In March, more than 5 million businesses received $523 billion in Paycheck Protection Program loans. The interest for this new set of loans is expected to be even greater. Many businesses didn't apply the first time around, as they probably thought the pandemic would be short-lived. Here we are nine months later and things are still bad for businesses. Many places have been shut down multiple times. A large number of businesses have closed down for good.
It's been a very sad situation, and businesses that are struggling should definitely apply and see how much they can get in financial relief. There is still so much uncertainty about the future, and this money could very well be a lifesaver for small businesses.
Learn More About Sole Proprietorships
Owning a sole proprietorship has its advantages, but when the business loses revenue, a business owner's personal assets can be at risk. Many sole proprietors are feeling this pain as they try to protect their personal belongings in the wake of the COVID-19 pandemic.
Orlando sole proprietorship lawyer B.F. Godfrey from Godfrey Legal can help you make the appropriate changes to keep your business successful during these stressful times. Schedule a consultation by calling (407) 890-0023 or filling out the online form.
Resource:
miamiherald.com/news/business/article248040480.html