Spotify Tool To Aid in Detecting Copyright Infringement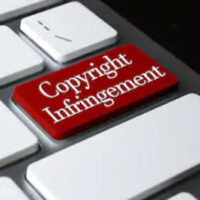 Copyright infringement is common in many fields. Many individuals and companies aim to protect their written works, creative works, products, trademarks and trade secrets through copyright protections.
Despite these protections, though, infringement can still take place, causing the originators to lose considerable profits. Spotify, well-known as a digital music service, is in the process of creating a plagiarism tool for songwriters and musicians. The Plagiarism Risk Detector And Interface tool allows a person to feed lead sheets into an AI program. These lead sheets outline a song's unique melody, chords, and lyrics, allowing the tool to see how similar it is to existing songs in the database. The new tool will be able to detect similarities in real time so songwriters can edit their songs right away, as they are being written. The tool offers a more concise process and is more precise, since it relies on more than melodies and sampling.
How Prevalent is Copyright Infringement in Music?
Is copyright infringement really that common? Many famous singers and songwriters think they have a unique song on their hands, only to be sued by an unknown songwriter with an even more obscure song that uses a similar riff.
Many songs do sound alike because tens of thousands of songs have been written with the same four-chord progression. They use the same notes and repeat the same verses several times. Should all these songwriters be sued?
While the Spotify tool may be helpful in detecting copyright infringement in the future, how would a songwriter have known in the past? Nobody has heard every song ever recorded, so how would someone know if they were copying someone's music. In most of these cases, it was done unintentionally, so why are songwriters so intent on clogging up the courts with such nonsense?
One such case is the song "Blurred Lines" by Robin Thicke. Thicke was accused of plagiarism in 2015 and the court ruled that the song was stolen from Marvin Gaye's song "Got To Give It Up." The ridiculous ruling was based on the assumption that lifting the vibe of a song constitutes plagiarism. While the two songs may have similar grooves, nothing else is even remotely similar.
Hundreds of artists have objected to the ruling, stating that it encourages litigation from the copyright holders of old hits. It also punishes songwriters who create new music that is inspired by prior works. It can be said that all music is inspired by previous musical works, so unless a line is drawn, the ruling will no doubt stifle creativity. 
Learn More About Copyright Infringement
Copyright infringement is common in the music industry and other fields. This can be unfair, though, as many songwriters are inspired by previous works, so copying a song to some degree should be expected.
Orlando trademark & copyright lawyer B.F. Godfrey from Godfrey Legal can protect your works and advise you of any copyright issues. Schedule a consultation to address your concerns. Fill out the online form or call (407) 890-0023.
Resource:
themusicnetwork.com/plagiarism-lawsuits-music-industry/