Tory Burch Receives Partial Judgment in Copyright Infringement Case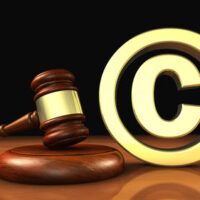 High-end fashion designers often have to deal with counterfeits and knockoffs. Many people want to profit from selling purses, clothes and other products that are high in demand. These actions, however, are considered copyright infringement and can lead to legal trouble.
High-end fashion company Tory Burch recently sued a woman who had engaged in copyright infringement. The woman is accused of using the company's logo—a decorative cross design—to sell counterfeit Tory Burch products on eBay. On November 2, the U.S. District Court for the Southern District of Florida granted a partial summary judgment to Tory Burch. A trial in the case of River Light V and Tory Burch versus the woman was scheduled to take place on November 13. The outcome is unknown.
Tory Burch received only partial judgment because the fashion designer was unable to prove that each of the woman's acts was harmful. The woman also claimed that Tory Burch was in the wrong for not adequately policing their own trademark. In addition, the woman thought that what she was doing was perfectly legal.
The woman did not dispute that the products she sold on eBay were identical to Tory Burch's products. She admitted that the wallets, handbags and jewelry she sold were knockoff Tory Burch products. The court agreed that the many similarities would create confusion among customers.
The woman claimed that her eBay products were only listings and did not constitute advertisement. The court shot down that claim, stating that eBay is indeed a vehicle for advertising products.
To make matters worse, the woman would put tags on all her products claiming that they were 100 percent authentic, even though they clearly were not. The court agreed that this practice was done in bad faith to damage Tory Burch's reputation and deprive the company of profits from sales.
The court charged the woman with multiple state and federal claims, including counterfeiting, federal copyright and trademark infringement, federal unfair competition, federal trademark dilution and federal false advertising. Tory Burch was granted summary judgment for these claims. The amount of damages will be determined during the trial. Accusations of state common-law trademark and unfair competition were denied by the court because Tory Burch failed to make clear which state law had been violated.
Tory Burch was founded in 2004. It is headquartered in New York but has an outlet store in Miami. The fashion company currently has 190 stores worldwide. 
Learn More About Copyright Infringement
Companies work hard to create a profitable idea or product, and it can be devastating to learn that the product has been ripped off by a third party. This can lead to extreme financial loss.
It's important for businesses to protect their ideas as well as seek legal help when their ideas have been compromised. If your work has been used without your permission, seek help from Orlando trademark and copyright lawyer B.F. Godfrey from Godfrey Legal. He will work hard to protect your business. Schedule a consultation by fill out the online form or calling (407) 890-0023.
Resource:
flarecord.com/stories/511626030-court-grants-fashion-company-troy-burch-partial-summary-judgment-in-trademark-infringement-case