Understanding Force Majeure in the Construction Industry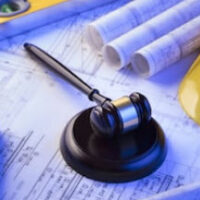 In the construction industry, it seems as though no project ever gets done on time. Something always comes up. There are money issues, health problems and supply issues that tend to cause delays. Contractors often have issues hiring and keeping qualified employees. The client makes changes and causes delays. This can cause a project to finish weeks, months or even years later than expected. While many of these delays can be expected, some come out of nowhere.
Force majeure refers to an event that nobody could have anticipated, such as a weather event. Those who live in Florida know that the weather can be extreme. The state has been known to experience triple-digit heat and, on the other end of the spectrum, tornadoes and hurricanes. Florida recently experienced the wrath of Hurricane Michael, the strongest hurricane to hit the United States since 1992. The hurricane left behind massive destruction.
These events, known as acts of God, may also include earthquakes, floods and fires. Other acts often covered under the term force majeure include war, terrorism, labor strikes, civil disorder, major disruptions to transportation systems and disease epidemics.
In the construction industry, a hurricane can destroy a home or other building. If the building is not damaged, it can at the very least cause delays. This can be frustrating to all involved, so how does a contractor deal with such situations?
It is important for contracts to include a force majeure clause. In many cases, these clauses state that the contractor is given extra time to complete the project due to unexpected weather conditions. The contract can be broad or narrow in scope. What types of events constitute a force majeure? What if there is an unexpected shortage in labor or materials?  What remedies are available to the contractor or client? The contract should also outline each party's responsibilities should a force majeure event occur. Will the project continue? Are any deadlines at play? What about financial issues tied to the event?
When drafting your contract, be aware of restrictive language. Look at the words "emergency" and "impossible." What is considered an emergency situation? What duties would be impossible in a force majeure situation? You will want to reduce your risk of liability in a force majeure situation, so it is in your best interest to make your contract as detailed as possible.
Learn More About Construction Contracts
In the construction industry, anything can happen. There are many people involved, from contractors to subcontractors to architects to material suppliers. Any of these entities can experience delays, but many contractors overlook weather-related delays.
If you are a contractor in Florida, you need to understand force majeure and how this can affect your construction project. Don't overlook this important clause. Orlando construction and development contract lawyer B.F. Godfrey from Godfrey Legal can protect your project and your finances. Given that Florida sees extreme weather, your contract needs to reflect this. Call (407) 890-0023 or fill out the online form to schedule a consultation.