Glory Days Grill Franchise Expands in Florida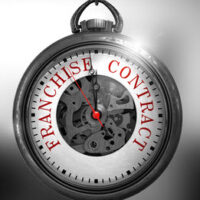 Florida is home to many business opportunities. Florida has many residents and tourists, and people love to eat, so many restaurants thrive in the Sunshine State. One that has recently expanded is Glory Days Grill. The sports-themed restaurant recently opened its 10th location in the state.
The first Florida location opened in New Tampa in April 2014. In the following year, the franchise expanded to St. Petersburg, Carrollwood and Palm Harbor. In 2016, Glory Days Grill opened in Lakeland. 2017 saw two new locations in Odessa and Brandon. Last year three new locations opened, including Brooksville, Sarasota and the new Fort Myers location.
Franchising is a great opportunity for entrepreneurs because it takes an existing business concept and expands it to various areas throughout a state or even a country. This minimizes the work because every location operates in the same manner. Without franchising, we would not be familiar with popular chains such as McDonald's, Taco Bell, Subway and Pizza Hut. 
Learn More About Franchising
Franchising is a great option for those who have always dreamed of running their own company but are unable to come up with a viable business opportunity. Are you ready to take a leap of faith by buying a franchise?
Running a franchise can be exciting, but it can also be challenging, as there are many laws involved. You may be asked to follow certain rules; Orlando franchise lawyer B.F. Godfrey from Godfrey Legal can give you the support you need. Make sure you know what you are getting into before buying a franchise. Call (407) 890-0023 or fill out the online form to schedule a consultation.
Resource:
franchising.com/news/20181206_glory_days_grillreg_opens_tenth_restaurant_in_flor.html