Why Franchising Might Be a Good Option for Older Americans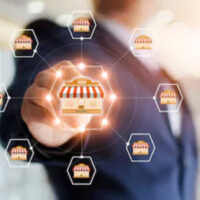 Decades ago, a lot of people would have retired at 60 years old. Not many would have continued working or even considered a career change.
But 2020 is different. Many of us have struggled financially this year and need to keep working for longer to make ends meet. Another thing to consider is that many Americans have gone through gray divorces, which means they have ended their marriages late in life and don't have the financial resources they once had. Also, Americans are living longer and don't necessarily want to quit working once they hit their 60s.
The biggest issue, though, is that age discrimination is a real thing. Employers tend to prefer younger workers, and those in their 60s are considered elderly under their standards. In fact, 25% of workers over the age of 45 have received negative age-related comments from employers.
Older workers, however, have a lot of work experience as well as life experience. Where can they put this knowledge to work? By operating a franchise. A franchise allows you to run your own business without having to start a company from scratch.
Are you older and looking for an employment opportunity? See why buying a franchise might be a smart move.
Franchisors Look for Life Skills
Franchisors want people who can manage teams and follow directions. They are looking for those who are excited about the brand. This can make an older person more desirable than someone who has just graduated college.
You Can Reinvent Yourself
If you're looking for a career change, franchising is a great place to start. You don't have to purchase a franchise in the same industry you've been working at for decades. You can choose from restaurants, beauty salons, cleaning services, education, automotive and many other industries. You can choose what you want. Just follow the instructions and you'll be on your way to success, no matter your work experience.
Results Based on Effort
In corporate America, many hardworking employees are passed up for promotions. They're not paid the money they deserve. That doesn't have to be the case with franchising. You get what you put in. There's no discrimination involved. The harder you work, the more you'll get.
Work on Your Own Terms
You don't have to work at your franchise 24/7. You can hire a team to handle the daily operations or just work on a part-time basis. Just be sure to find the right franchise for your needs.
Learn More About Franchising
The coronavirus pandemic and the economy in general has left many older Americans without jobs. Many expected to work for longer, so by opening a franchise, they can earn money without worrying about possible age discrimination in the corporate world.
Interested in owning a business without all the hard work? Then a franchise might be right for you. Orlando franchise lawyer B.F. Godfrey from Godfrey Legal can help you understand what all is involved and how to avoid mistakes. Schedule a consultation with our office today. Fill out the online form or call (407) 890-0023.
Resource:
forbes.com/sites/forbesbusinesscouncil/2020/09/21/considering-a-career-change-at-60-franchising-could-be-a-great-bet/#56b840d1fa11
https://www.godfreylegal.com/new-trend-multi-unit-franchising/