Liquor License Renewal Extended in Florida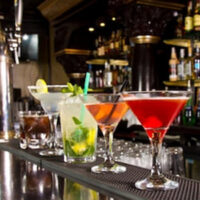 In the past, Florida bars and other businesses that sell alcohol had to renew their liquor licenses in September. At a cost of around $1,800, this is an expense that business owners expect every year. However, the events of this year may make it difficult for many business owners to pay this bill.
Bars have been closed for many months in Florida due to the coronavirus pandemic. Businesses have been unable to make money, making it difficult to pay rent, utilities, employee wages and license fees. The good news is that for those who want to keep their liquor license, they have a few extra months to pay up. Florida Gov. Ron DeSantis has extended the deadline to December 31. Florida businesses have until this date to renew and pay for their liquor licenses.
While bars had been closed since earlier this year, they are now open for business. On September 25, DeSantis signed an executive order allowing restaurants and bars to operate at 100% capacity, effective immediately. There are no limitations; the businesses can open at full capacity. However, some cities plan to keep some restrictions in place to prevent the spread of COVID-19.
This is great news for owners of bars and restaurants, who have been under state order to shut down since earlier this year. It has taken a long time for bars to reopen, since they are designed to be small. People were used to going to packed bars before the pandemic hit. Bars are places to socialize, and this is definitely not a good time to be socializing. Florida has had 760,000 coronavirus cases, with more than 16,000 resulting in death.
With restrictions no longer in place, it is hopeful that business owners will be able to quickly get back in business and earn enough revenues to help them pay liquor license bills and other expenses. After all, nobody wants to get rid of their liquor licenses. They are very hard to come by in Florida. Beer and wine licenses are not difficult to obtain. However, to sell hard liquor, you need a quota license, and these are only available when the population in your county increases by 7,500 people. You can purchase one from somebody or enter a drawing to win the right to apply for one.
Learn More About Liquor Licenses
The coronavirus pandemic has left bars closed in Florida. The lack of revenue has made it difficult for businesses to renew their licenses, which costs about $1,800.
When you own a bar, restaurant, resort or liquor store, having a liquor license is vital. Get help from Orlando liquor licensing lawyer B.F. Godfrey from Godfrey Legal. He can help you apply for, transfer or buy a license. Schedule a consultation by calling (407) 890-0023 or filling out the online form.
Resources:
clickorlando.com/news/local/2020/08/28/deadline-for-florida-businesses-to-renew-liquor-license-extended-to-december/
cnn.com/2020/09/25/us/florida-ron-desantis-restaurants-open-trnd/index.html#:~:text=Florida%20governor%20signs%20order%20clearing%20restaurants%20and%20bars%20to%20fully%20open&text=(CNN)%20Florida%20Gov.,into%20Phase%203%20of%20reopening.
https://www.godfreylegal.com/florida-business-gets-liquor-license-suspended/