Non-Compete Agreements in the Age of COVID-19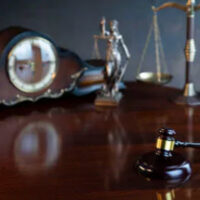 Many companies use non-compete agreements to keep employees from working for competitors and sharing trade secrets. Non-competes are used in a variety of industries, from technology to finance to health care to media. Even beauty salons and fast food restaurants use them for their employees.
Employees don't typically like these agreements because they are very limiting and favor the employer. They may have strict guidelines, such as no working for competitors within a large radius for a lengthy period of time. This causes inconvenience to workers, who are often forced to move if they want to continue to work in their industry.
Non-compete agreements are especially limiting now in the age of COVID-19. Millions of Americans have lost their jobs. While many have been hired, there are still a lot of people who have applied for hundreds of jobs, only to get rejected. Their options are limited, and having to abide by a non-compete is limiting them further.
The good news is that in these unstable economic times, employees may have more of a defense when it comes to these agreements. Non-compete law varies from state to state. Some states, such as California, North Dakota, Oklahoma and Montana, ban non-competes altogether. In Florida, a non-compete agreement is only enforceable if it is supported by a "legitimate business interest." This includes elements such as trade secrets, confidential business information, relationships with customers, marketing, specialized training and specific business practices associated with the company.
In these times of economic uncertainty, more and more employees are challenging their non-compete agreements in court. What is the likelihood that they will win? Generally, the broader the non-compete clause's scope, the more likely the employee will prevail in court. Surprisingly, non-compete clauses that are more limited in scope, such as by location, are more likely to be enforced.
However, the COVID-19 pandemic has changed the economy substantially — so much so that an employee may be able to successfully challenge narrow, short-duration non-compete agreements. With so many people laid off and the economic climate so unstable, employees can argue that the agreements should not be enforced, since any type of forced unemployment for any period of time could be considered undue hardship.
Employees can also argue that a non-compete agreement should not be favored right now because they are contrary to public policy in that they discourage hiring. They also limit employers' ability to fill openings with appropriately skilled candidates, which drags down the economy even more. Therefore, smart hiring builds the economy, which is what America needs right now.
Learn More About Non-Compete Agreements
Do you have a non-compete agreement with your company? Is it enforceable? If you are struggling to find work due to such a document, it may be a good idea to consult with a legal professional and understand your rights.
Orlando non-compete agreement lawyer B.F. Godfrey from Godfrey Legal can review your non-compete agreement and ensure your rights are protected. Fill out the online form or call (407) 890-0023 to schedule a consultation.
Resource:
law.com/newyorklawjournal/2020/06/11/the-enforceability-of-non-compete-provisions-during-the-covid-19-pandemic/?slreturn=20200909212508
https://www.godfreylegal.com/why-non-compete-agreements-should-be-eliminated/