Buying a Business During the Pandemic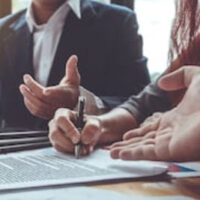 The coronavirus pandemic has made life difficult for a lot of people. Millions have lost their jobs. Many have depleted their savings and are now struggling financially.
However, there are also a lot of people who did well in 2020. They didn't lose their job and life pretty much continued as normal (except they were forced to quarantine).
Some people are even thinking about buying a business. But with so many businesses forced to change directions and shut down entirely due to local lockdowns as we continue to fight COVID-19, is this a good idea?
If you have access to cash or financing, then purchasing a business may be a good way to make some extra income. Ideally, though, you should opt for an already-established business that has a profitable product or service. The business should have a good reputation and have all the equipment needed to continue everyday business or begin operation immediately.
A huge focus will be on the business' financial health. Take a look at tax returns for the past several years and look at revenues and expenses before the pandemic and at its current state. Look at the cash flow on a month-by-month basis. Do not overlook this critical step.
Financial statements will also tell you a lot about employee salaries and benefits. You will need to make sure to continue with these. Also, learn more about the employees and their work habits. How long has each employee been working there? What skills and experience do they have? Which ones work from home? Will you be expected to continue the telecommuting arrangements?
However, money is not the only thing you should be concerned about. You also want to look at other aspects of the company, such as proprietary technology. What makes the company stand out? Who is their competition? Also, what is the company's customer base? Are there numerous customers or just a couple who are providing the lion's share of revenues?
You also need to consider relationships with suppliers. These relationships are critical to meet customer demands. Has the pandemic affected the suppliers' output? If there are agreements in place, you'll want to review and update them as needed.
Also, consider the company's current revenue. Is it due to the pandemic? If the company is currently profitable, will they continue to be after the pandemic?
Before you make a purchase, assess the company's overall assets and debts. What do you foresee in the company's future? There will be pros and cons to buying any existing business, so make sure it is the right fit for your needs.
Learn More About Business Purchases
Buying a business can be tricky during the pandemic. Not many people have a lot of extra cash right now. Are you making a good investment? Should you wait?
Orlando business purchase & sale lawyer B.F. Godfrey from Godfrey Legal can answer your questions and help you make the right decisions. Call (407) 890-0023 or fill out the online form to schedule a consultation.
Resource:
chieftain.com/story/business/2021/01/06/buying-business-during-pandemic/4144066001/