Considering a Startup? Consider the Medical Field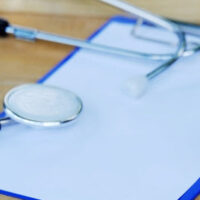 Many Florida residents dream of owning their own business. While the idea of no longer having a boss and not having to work at a job you hate can be exciting, there are no guarantees. While 80 percent of businesses do last longer than a year, at the same time, 90 percent of technology startups do eventually fail.
How can you increase your startup's risk of survival? It might be a good idea to see what's trending. Case in point: the health care industry is growing. People are dedicated to taking better care of themselves, and people are living longer, which makes medical devices and home health products a necessity. However, there are some big players in the health technology field, such as Apple and Samsung.
If you're interested in a medical startup, or any type of startup for that matter, you need to understand the keys to success. Here are some tips to keep your company up and running for as long as possible.
Follow Regulations
The medical field is very strict. Products in this field must meet requirements set forth by the Food and Drug Administration (FDA). In order to get FDA approval for your product, you will need to follow both state and federal regulations, which can be tricky. Make sure you stay on track so you follow the path to success.
Importance of Money and People
Starting a company is not cheap. You'll need constant cash flow to keep things moving. Unless you've saved up a significant amount of money, you'll need loans, investors and other sources of money along the way. A solid business and a business advisor can help you stay on track.
Make sure you take the time to pick the right team to help you launch your business. You'll need designers, developers and those with good business sense to help you take your product to the next level. When dealing with health products, you might need to hire a specialty firm to help you properly design your product.
Timing: Your Best Chance of Success
An examination of dozens of companies showed that timing was one of the key factors in determining success. Even though having enough money and the right people are also important, timing is even more critical.
You don't want your product to come too early, when consumers aren't ready to buy it. But if you wait too long, you'll likely see competition beating you to the punch. So time your company right and you'll be poised for success.

Learn More About Business Startups

Starting your own business can be exciting, but it comes with risks. Most businesses fail, but you don't have to be that statistic. With the right product and the right timing, you can succeed.
Orlando business startup lawyer B.F. Godfrey from Godfrey Legal has several decades of experience helping entrepreneurs form their businesses. Make sure you understand all the requirements so you give your business the best chance of success. Contact Godfrey Legal at (407) 890-0023 for a consultation.
Resources:
entrepreneur.com/article/248536
smallbiztrends.com/2017/11/consumer-health-product-startup-tips.html