Florida Biotech Startup Raises $55 Million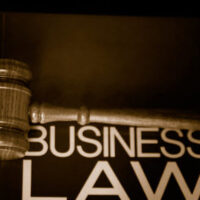 Business startups are known for raising millions of dollars, but the amount of money brought in by a Florida biotech company is unusual. Expansion Therapeutics Inc.—a company created at Scripps Florida—has raised $55.3 million from venture capitalists. This is a large amount considering that the biotech industry in Florida raised just $34 million altogether last year. Large amounts of $55 million are more common in California.
Expansion Therapeutics Inc.received money from big-name companies such as Novartis Venture Fund, 5AM Ventures, Sanofi Ventures, Kleiner Perkins Caufield & Byers and Alexandria Venture Investments. The company plans to use the money to focus on finding cures for 30 genetic diseases triggered by faulty RNA and often go untreated. One such disease is myotonic dystrophy, which causes muscular dystrophy in adults. Myotonic dystrophy is an untreatable disease that affects about 40,000 Americans.
Expansion Therapeutics will divide its operations between Jupiter, Florida and San Diego, California. San Diego is the company's headquarters, while Jupiter is where the labs are located.
How to Create Your Own Startup
More and more people are leaning toward entrepreneurship. While having your own business can bring about large revenues for some people, most businesses fail. Starting a business is a huge undertaking, and it's best to break it down into smaller tasks to make it more manageable.
Start with a business plan. While it's great to have huge goals, you need to start small. Test the idea first before spending hundreds of thousands of dollars on a failed idea.
You'll want to decide on a budget as well. Businesses burn a lot of cash, so be realistic. Think of a way to make your business profitable early on. Otherwise, the business won't last long.
Speaking of money, keep your business money separate from your personal accounts. This will make tax time much easier.
You'll want to set up a website as well, even if your business is going to be brick and mortar. This will help bring in business. Websites are inexpensive and easy to set up.
Once you have done the above, test out your idea and your business by finding cheap ways to drive customers to your website or store. You can drive traffic by using Facebook ads or a Google Adwords account. You can also go out into the community and share your business idea at community events. This will help you gauge the public's interest in your business idea. If you're not seeing a lot of interest, you can revise the idea or scrap it altogether. It's better to know now than to spend a lot of time and money on an unsuccessful product. 
Learn More About Business Startups 
Starting a new business is no easy task. Very few businesses raise the amount of capital that Expansion Therapeutics. There are many issues, legal or otherwise, involved in a business. It's important that you work with a professional who can navigate you through the process and help you avoid costly mistakes.
Orlando business startup lawyer B.F. Godfrey from Godfrey Legal has more than 30 years of experience in this area. He can answer your questions and help you complete the necessary paperwork. Contact Godfrey Legal at (407) 890-0023 for a consultation.
Resources:
palmbeachpost.com/business/scripps-florida-spinoff-raises-million-venture-capital/BaYuQIG9pwSaOSj3xS3d5L/
entrepreneur.com/slideshow/299688