Florida Restaurant Chain Loses Liquor License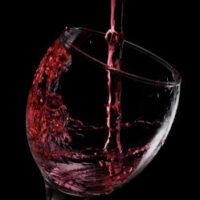 Many people like to drink alcohol when they go out to eat and party, so possession of a liquor license can help an establishment gain revenue. Obtaining a liquor license can be a challenging process, but retaining the license can be difficult as well. Certain reporting requirements must be met or the license can be revoked.
That was what happened to a popular chain of pizza and sports bar establishments in Florida. In September, Helen Back Again in Navarre, Helen Back Again in Crestview and Helen Back Bar and Grill on Okaloosa Island all had their liquor licenses revoked.
The licenses to serve hard liquor at the three locations were revoked due to a failure to pay sales taxes to the Department of Revenue. In March, the Florida Division of Alcoholic Beverages and Tobacco sent letters to the three franchise locations because they did not report the sales tax collected at the end of 2016. The locations can still sell beer and wine.
In August, a Default Final Order was issued to the three locations. The owner was given a chance to resolve the issues through a hearing, but never responded. The owner could have requested a payment plan if finances were an issue, but since he ignored the warnings, he is not eligible for a reduction in penalties. Therefore, the licenses were revoked.
Liquor Licenses in Florida
There are three types of liquor licenses in Florida. The easiest one to obtain is a beer and wine license. These can be bought at the Florida Division of Alcoholic Beverages and Tobacco and used in a bar, restaurant or convenience store.
If you wish to sell liquor, you can opt for a full license/SRX restaurant license. These types of licenses are limited, so only a certain number are sold based on population. However, you can purchase one from the Florida Division of Alcoholic Beverages and Tobacco if you meet certain requirements. For example, you must meet criteria for square footage and number of seats in your restaurant, as well as have at least 51 percent of your revenue in food sales.
The third type of license is a quota-full liquor license. These licenses can only be obtained from an existing license holder, as new ones are created only if there is a population increase of 7,500 residents. They can be used in a liquor store, restaurant or bar that does not meet the requirements for an SRX restaurant license.
Learn More About Liquor Licensing

Getting a liquor license is not an easy endeavor for most entrepreneurs. Florida law can make the liquor licensing process confusing and time-consuming. If you're trying to handle this aspect of your business on your own, you could face unnecessary expenses and delays.
With the legal assistance of Orlando liquor lawyer B.F. Godfrey from Godfrey Legal, the process can be simplified greatly. He has many years of experience helping business owners overcome the many hurdles, and can help you save time and money. Contact Godfrey Legal at (407) 890-0023 for a consultation.
Resource:
nwfdailynews.com/news/20171006/helen-back-loses-liquor-licenses-at-3-sites