Hot Franchises For 2023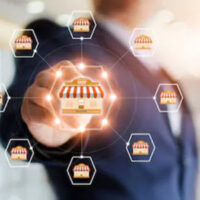 2022 has been a rough year for many people. The economy is unstable, with the price of gas, food, housing, and everything else going through the roof. Stocks are dropping. Many people have been laid off from their jobs as companies decide to go back to the office. Affordable housing has been nonexistent, leading to large numbers of homelessness. Two years later, people are still dying from COVID.
We're hoping for a better 2023. If you've ever dreamed of running your own business, you may be in luck. Despite the economic uncertainty we have all faced this year, there's always a silver lining, an opportunity. A franchise may be just the thing to get you out of your financial rut.
If you're looking to run a business and be your own boss, franchising provides the safety and security of a proven business model. The risk is minimal, so why not take a chance in the new year? Here are some up and coming franchise ideas to consider in 2023.
Gaming and Electronics
 Video games aren't just for kids. People of all ages enjoy gaming consoles and computer gaming. Plus, with more and more people working from home, there's an increased need for computers and other devices to fit their needs. Add to that the increase in people using computers and smartphones to stream TV shows and movies, and you'll notice a high demand for high-speed gaming PCs and other electronics. This is a $1 trillion market that is continually growing.
Self Care
Life's busy. We're exhausted. Still, more and more people are taking time for themselves and focusing on their health and beauty. This is the trend known as self care. People want to look and feel good without dealing with the rigors of dieting and working out. That's why franchises are focusing on services such as medspas, hair salons, massages, and waxing studios.
The personal care and beauty market was valued at $85 billion this year and is expected to grow by 4%. You can capitalize on this market by focusing on franchises that use proprietary technology and focus on easy operations.
Pets
Many couples nowadays are child-free, focusing instead on pets. Two-thirds of American households have at least one pet, which has led pet care to become a $110 billion industry. The amount of money Americans have spent on their furry friends in the past decade has doubled.      Pet treats and pet food are the most popular categories, with pet apparel and pet services also growing in popularity. Franchises focusing on these categories will likely succeed.
Learn More About Franchising 
Being involved in a franchise can be exciting, but there are still legal aspects to consider. Get the advice you need to be successful.
Orlando franchise lawyer B.F. Godfrey from Godfrey Legal has the expertise to guide you through the process of starting and operating a franchise. We'll help you avoid common mistakes. Schedule a consultation by calling (407) 890-0023 or filling out the online form.
Source:
entrepreneur.com/franchise/the-top-5-hot-franchise-categories-for-2023/437455