Looking to Open a Restaurant? Here's What to Consider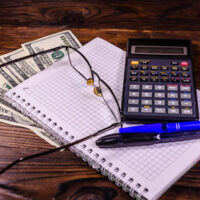 If you've ever dreamed of owning your own restaurant, you may think about the type of food you'd serve, the location and maybe the clientele that would eat at your establishment. Those are the glamorous parts of the business. The truth is, though, that owning a restaurant—or any other business for that matter—is far from glamorous.
Running a restaurant involves a lot of hard work. You need to know how to properly operate a business, which takes ambition, knowledge and skill. It also takes a lot of money. Are you up to the task? Here are some things you'll need to consider as a restaurant owner.
What Type of Restaurant?
Do you want to run a fast food restaurant, a  fine dining restaurant or maybe something in between? It's important to figure this out early on because this will determine the location, the type of equipment you need and the type of financing you can get.
Financing
Speaking of financing, you'll need to have a ton of cash on hand to run a restaurant. The food service industry is not known for large profit margins, so if you don't have a plan in place, getting a startup loan will be next to impossible. You might want to consider a partnership, financial backer or franchise.
A partnership is good for those who want to partner with someone who has the skills they lack. The right partner will share your vision and will be someone you can trust. A financial backer is hard to find, since most want to see a history of success. A franchise is a good option if you have an entrepreneurial spirit but are limited in experience. With a franchise, you get to operate an established business.
Equipment  
A restaurant requires a lot of specialty equipment. You may need pizza ovens, dishwashers, utensils, serving platters and much more. But a restaurant also needs equipment to track inventory, manage payroll and handle customer service.
To keep your restaurant running smoothly, you may want to invest in an interface that allows a server to take an order, which then appears in the kitchen and calculates a bill for the customer. You may also want software that compiles sales data and other statistics so you can see how well the restaurant is performing financially. As a manager, this allows you to easily control costs and have everything readily available when it comes time to file taxes.
Learn More About Business Startups 
There is a lot of risk involved in starting your own business. There are many decisions to make along the way. Making the wrong decision can negatively impact your business.
If you're ready to start your own business, you likely have a lot of questions and concerns. If you want to avoid costly mistakes in this process, seek legal help. Orlando business startup lawyer B.F. Godfrey from Godfrey Legal can help you with the process and poise you for success. Since each business is different, he can help you create a unique plan to help your business succeed and grow. To learn more, call (407) 890-0023 or fill out the online form.