Netflix, Amazon, Others Sue Over Copyright Issues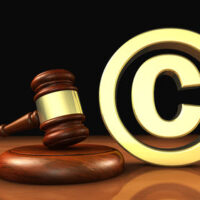 Piracy and illegal use of videos has been going on for decades. It may seem as though nothing can be done to stop it, but movie studios are fighting back. Eight studios have filed a copyright lawsuit against TickBox.
TickBox is a streaming media player that connects to TV sets and downloads pirated videos from the internet. TickBox claims to be the "largest online media library on the planet." It is updated daily and was created for people who want to use online streaming services without wasting money.
TickBox, however, allows users to view videos through illegal, unauthorized streams. When someone pays for content on TickBox, only TickBox gets paid. The studios who created the content don't receive a cent of the profits. This is a significant amount of lost profit considering that 500,000 people use TickBox every month.
Users are allowed to see movies that are still playing in theaters and have not yet been released to DVD. These movies are available in standard and high definition formats and were recorded illegally, yet TickBox claims no liability since it considers itself to be a library of content hosted by third parties. The company claims it does not download any content.
The studios involved in the lawsuit are Netflix, Amazon, Disney, Universal, Columbia, Warner Bros., Paramount and 20th Century Fox. The suit is accusing TickBox of using underhanded techniques to engage in copyright infringement and attempt to replace a regular TV and legit streaming services. It does not list a specific amount of damages, but under copyright infringement laws, the studios are entitled to up to $150,000 per infringed work.
Copyright Infringement and Penalties

When a company such as Netflix or Amazon creates movies or other type of media, they must protect them with a copyright. Once they have the copyright, they are granted exclusive rights under the Copyright Act. Copyright infringement occurs when someone violates these rights and claims the product as their own.
Copyright infringement occurs when all three of these elements are in place:
The copyright is valid.
The person who is doing the infringement has access to the copyrighted work.
The duplicated work is not within the exceptions.
Penalties may include the following:
The infringer pays the damages.
The infringer pays up to $150,000 for each work infringed.
The infringer pays court costs and attorney fees.
The illegal works may be impounded.
The infringer can go to jail.
Learn More About Copyright Issues

If someone is using your business name or product without your consent, you need to take legal action. You could be losing out on a significant amount of revenue, so act quickly. You don't want to let others get away with taking credit for your hard work.
Orlando trademark and copyright lawyer B.F. Godfrey from Godfrey Legal has several decades of experience dealing with copyright issues. He can help protect your valuable ideas and recover compensation if someone has stolen them. For legal help, Contact Godfrey Legal at (407) 890-0023 for a consultation.
Resource:
lib.purdue.edu/uco/CopyrightBasics/penalties.html