The Importance of Weather in Construction Contracts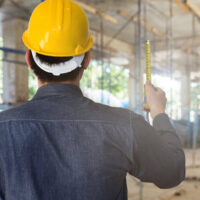 All construction projects require a solid contract outlining all the specifics of the building process. Florida contractors tend to be a little too optimistic when creating construction contracts. They promise to get projects done as soon as possible, but rarely account for weather conditions. Not only is there heat to contend with, but also hurricanes.
Hurricane Irma recently hit Florida, leveling homes and business and leaving thousands of residents homeless. Given that the power of a hurricane can quickly ruin months of construction work, contractors need to be prepared.
Contractors will most certainly hit delays as they work on long-term projects. There are four seasons in a year, and heat, ice, rain, wind, tornadoes and hurricanes will all affect the progress of a construction project. Even an hour of rain on a house with no roof can cause several days of delays.
It's important to account for delays in a construction contract. That way, clients will understand when the project is not completed on the date you specify. Read on to learn more about how weather impacts construction and what you as a contractor can do to mitigate the damages.
Effects of the Weather
Rain causes damage to dirt and wood. It can cause flooding in a building, which means you may have to do some pumping. It is also uncomfortable to work in.
Wind can cause dust, which can exacerbate allergies. It can also blow over structures and materials.
Working in the extreme heat can cause workers to overheat and develop heat stroke.
Ice can damage equipment and make floors slippery, causing falls.
Lightning can be a scary situation for contractors and workers. It can strike a structure and cause fire. It can even strike a worker and cause death.
Hurricanes can damage a project and cause evacuations, which result in delays of weeks or even months.
How to Prepare
You can't stop bad weather from happening. However, you can avoid delays and reduce the amount of damage caused by rain, wind, ice, heat and cold by doing the following:
Allow for delays in the contract and schedule.
Get the roof on the structure before the rainy season.
Schedule large loads on non-windy days.
Modify the working schedule by starting earlier to take advantage of cooler weather.
Protect the structure against floods and extreme cold weather.
Check the weather daily and anticipate rain and other inclement weather.
Make sure your workers are kept safe and dry from extreme weather.
Invest in water pumps to get rid of rainwater quickly after a storm.
Learn More About Construction Contracts

Well-developed construction contracts contain a scope of work, payment schedules, plans and specifications. They must also spell out the obligations of every party to reduce disagreements down the road.
Orlando construction and development contract lawyer B.F. Godfrey from Godfrey Legal has more than 20 years of experience helping contractors coordinate all the elements and create viable construction contracts. Contact Godfrey Legal at (407) 890-0023 today for a consultation.
Resource:
money.cnn.com/2017/09/05/news/economy/hurricane-irma-florida-business/index.html