The Sheik Sandwiches Expands Franchise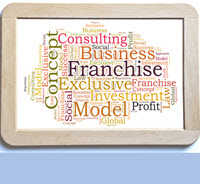 Franchises are always looking for ways to expand their services and offerings to nearby locations. Fast food restaurants are typically easy to expand, since they require little space and already have proven processes and a solid customer base in place.
The Sheik Sandwiches, a popular sandwich shop in Florida, recently expanded. It opened its eighth location in Green Cove Springs. This is the first in the area for the Jacksonville-based sandwich shop.
The Sheik Sandwiches' new location is at 422 S. Orange Avenue. The grand opening took place on March 17.
The Sheik Sandwiches has been a staple in many Florida communities for decades. The company was founded in 1974 and is known for not only sandwiches, but also pitas and hearty breakfast platters. Its most popular offerings are the "Camel Rider" and  "Steak in a Sack." All locations allow you to eat inside or order takeout. Many locations also offer drive-thru service.
The fast-casual restaurant chain hopes to open many more franchises in locations across Florida this year. It is looking for regional growth first through organic methods. Once The Sheik Sandwiches maxes out the Jacksonville market, it plans to move onto the larger markets, such as Tampa, Orlando and Miami.
Pros and Cons of Franchising
If you are interested in starting your own business and being your own boss, you may have considered franchising. Franchising is a great opportunity to operate an established business. There are thousands of franchise opportunities in the United States alone, allowing you to run your own fast food restaurant, hotel, retail store or hair salon. Even services can be franchised, such as automotive repair, tax preparation, housekeeping and janitorial.
There are many things to consider when deciding on a franchise. First, let's look at the benefits. Franchises have an established brand and clientele, so you don't have to do a lot of marketing to bring in business. There are also established suppliers to help you with your materials. You get all the training and business support you need to run the franchise successfully. There is also reduced risk with no boss but you.
There are also disadvantages to consider. One of the biggest cons to franchising are the high startup costs. These costs and fees are often more than what you would pay to start your own business. Once the franchise is up and running, you also have to pay royalty payments. This reduces your profit, which may already be minimal at the beginning.
Because you have to operate in accordance with the rules of the franchise, your creativity and flexibility is limited. There are often long-term contracts, so you may be stuck with a franchise for many years, even if you decide a few months down the road that you're no longer interested.
Learn More About Franchising 
In many ways, opening a franchise can be easier than opening your own business. Franchises have established customers and the processes are already proven. However, there are laws regarding the expansion of franchises, so it's important that you follow the rules.
Orlando franchising lawyer B.F. Godfrey from Godfrey Legal has extensive experience in this area of law. He is aware of the issues you experience, so he can help you avoid them so you are poised for success. If you're interested in franchising, call our office today at (407) 890-0023 or contact us via our online form to schedule a consultation.
Resource:
franchising.com/news/20180319_the_sheik_sandwiches_opens_8th_location_and_first_.html