What Should be Included in a Letter of Intent?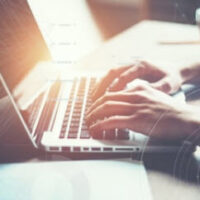 Buying or selling a business is a huge step for any person. Such a transaction can be huge, costing hundreds of thousands or even millions of dollars. Once you buy a business, there's no turning back. Once the paperwork is finalized, you can't change your mind. That's why those involved in business transactions should consider drafting a document called a letter of intent.
Letters of intent are often done in instances where one is choosing a college or job, but they are probably most useful when businesses are involved. A business transaction is composed of numerous elements. When there is any sort of misunderstanding along the way, it can lead to costly mistakes. While a letter of intent is not an actual agreement, it outlines the negotiation process and clarifies the issues so those involved can make the best decisions possible.
Letters of intent can vary from business to business. Some may be short, while others are longer and more detailed. You can customize a letter of intent to fit your needs, but it should include some important details.
What to Include
A letter of intent should include the following elements:
This is probably the most important consideration for both the buyer and seller. How will the purchase price be paid – through cash, stock, a promissory note or some other method? If the buyer is trying to negotiate, what is the agreed-upon price? Will there be debt involved? What about transaction fees and other costs/
How long will it take to complete the deal? What are the dates involved/
Access to proprietary information. Will the buyer get access to the seller's, processes, books, records and other pertinent assets? What is and what is not included in the sale?
What the buyer's and seller's obligations? There should be a non-disclosure agreement in place at this time.
Is exclusivity granted to the buyer? If so, what terms apply?
Who handles expenses? Will each party pay for their own expenses or will one party do so?
What happens to the employees during and after the business transaction? Will they be available to the buyer? If so, what happens to their equity and other options?
Non-compete agreements. Will these be required?
How will disputes be handled? Is arbitration required? If so, which jurisdiction applies?
Other conditions. What conditions must be met by the buyer or seller in order for the transaction to move forward?
Learn More About Letters of Intent
If you are looking to buy or sell a business, consider a letter of intent. This document shows that you are serious about the transaction and understand the expectations of the other part. Without a letter of intent, you could be dealing with costly mistakes.
A thoughtful letter of intent can help you save time and money. Get started by contacting Orlando letter of intent lawyer B.F. Godfrey from Godfrey Legal. He can help you draft a letter of intent that fits your needs. To schedule a consultation, call (407) 890-0023 or fill out the online form.
Resource:
forbes.com/sites/allbusiness/2015/07/30/how-to-negotiate-a-business-acquisition-letter-of-intent/#7f1e9a811b2a