What to Consider When Buying a Business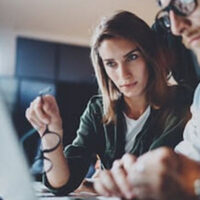 If you're an entrepreneur looking to run a business, you may be looking to buy an existing one. An established business has customers and exposure. It's not as hard as running a brand new business and trying to create a customer base.
When buying a business, many people opt for franchises. Franchises often have special programs in place to help buyers understand the ins and outs of operations., Plus, there is a lot of support available, which can be helpful for a first-time business owner.
But maybe you don't want a popular business. Perhaps you want to run something a little more unique. This is fine, but keep in mind that there will be challenges along the way. Here are some things you should keep in mind.
Finances
Obviously money is a factor with just about everything. Can you afford the business? What is the financial condition of the business? What common expenses can you expect? You want to know things such as the company's assets, debts, and sources of revenue. How has the company performed in the past? Has all financial information been disclosed?
Reason for Selling
Why is the owner selling the business? This is an important question that needs to be answered. If the business has been struggling, then you want to stay away. However, if the owner wants to keep the business but is getting older or struggling with medical issues, then there's no reason why you shouldn't make an offer. However, be sure to do some research first and look for any "skeletons in the closet." Look for any negative business activity, such as poor sales or bankruptcy.
The Industry
You need to know not only about the business but the entire industry. Each industry is different, so you need to know about any conditions that can affect your work and revenue. For example, healthcare, IT, manufacturing, retail, and marketing are all industries that have challenges. You'll need to know what to do and who you'll be working with if you want to succeed.
Look to the Future
Running a business is not just about doing the bare minimum to stay afloat. As you get accustomed to everyday operations, start looking toward the future. Buying habits may change over time due to the economy and other factors. Look for new opportunities to bring in even more revenue. Always be looking for ways to grow the business or solve problems.
Learn More About Business Purchases and Sales
Buying an already-established business requires a lot of thought. While it may be easier than starting your own business from scratch, there are still regulations that need to be followed.
Orlando business purchase & sale lawyer B.F. Godfrey from Godfrey Legal can make your business purchase much easier. Let us guide you through the steps for a smooth process. Fill out the online form or call (407) 890-0023 to schedule a consultation.
Source:
entrepreneur.com/leadership/5-factors-you-must-consider-when-buying-an-existing-business/458647