What to Know Before Purchasing a Business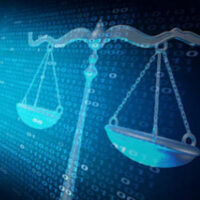 When it comes to being an entrepreneur, there are several paths you can take. Many start their own business. Others want to run a business, but don't have a solid idea in mind. They either opt for a franchise or purchase an established business from an owner who is selling one.
Buying an existing business may require more money upfront, but there are many benefits to consider. The business has a sales history, so there is less risk involved. Plus, you can do what you want with the business, which could mean moving the business into an exciting direction.
However, purchasing a business is not all fun and games. There are some things you should know before you make a decision. Here's what to consider so you don't make costly mistakes. 
Know What You're Looking For 
Businesses have many characteristics, so find one that fits your needs. Think about location, size and industry. What type of product will your ideal business sell? Do you want a large business or a smaller one? Are you looking for something close to home or are you willing to move?
Do Your Research
You need to find the right business to buy, but put out some feelers first. Is your local coffee shop looking for a new owner? Do you have friends who are creating a new product and want to sell their current business? Perhaps you have a specific business in mind that you'd like to own.
If you have no luck with this, start researching online. You can do a Google search or check out BizBuySell, which is a great place for buying businesses. Just be careful of scams and bad deals.
Value the Business
While you may be excited about a certain business, slow down and do your homework first. Some businesses have problems, so you want to find out sooner rather than later. Get an attorney and valuation company on your side to help assess the business and determine its value. You may also want to hire an accountant to go over all the financials and ensure that the business is viable.
Acquire Funding
Unless you're rich and have the money in hand, you'll need to figure out how you'll pay for your newly acquired business. While the traditional route has been to get a business loan, this may be difficult based on your financial history and credit score. However, banks are more willing to back loans for existing businesses. Another option is financing, in which the seller allows you to make payments. Venture capital is another route. In this method, an investor gives you money and they own a percentage of the business. This means you would give up a portion of the profits, though.
Learn More About Business Purchases
Buying an already established business can be a complicated process. You'll want to ensure you take the right steps to avoid costly mistakes.
Get the help you need from Orlando business purchase & sale lawyer B.F. Godfrey from Godfrey Legal. He can assess your potential purchase and help you mitigate any challenges you may face. Fill out the online form or call (407) 890-0023 to schedule a consultation.
Resource:
entrepreneur.com/article/249944