Why South Florida is a Great Location for Retail Developments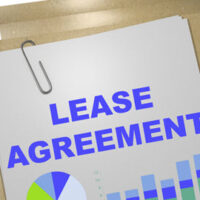 Retail leasing is a great way for businessmen and women to make money, especially if they can secure a high-profile client. However, stiff competition, poor location and the wrong retail clients can make it difficult for landlords to get ahead in the retail game.
Retail is a highly competitive industry. Stores cannot make enough revenue and are often forced to close. Vacancies are common, and landlords are given the tough task of trying to fill these vacancies with high-profile retailers.
If you're a retail landlord looking for the ideal spot to manage a retail property, there are many reasons to consider South Florida. You may think that Florida has enough stores, but in reality, there is a shortage of supply as well as significant population growth in the area.
Between 2000 and 2017, the population in Miami-Dade County has grown by 0.5 million people, from 2.25 million to 2.75 million. That amounts to an increase of 22 percent. However, with the online retail industry booming, brick and mortar shops face stiff competition from Amazon and other online retailers.
Huge stores like Toys R Us, Winn-Dixie and hhgregg are closing all over the country—even in South Florida. While this may seem like a big deal, South Florida is adapting to it surprisingly well. The economy is doing so well in this area that other retailers are able to backfill these spaces quite quickly. In some cases, adjacent landlords snatch up these properties quickly. That's because the real estate is so good. Toys R Us stores in South Florida tend to be in hot locations, where shoppers tend to frequent. This prime real estate tends to sell quickly.
The biggest issue is that Toys R Us stores tend to be large—much larger than mom-and-pop stores. It can be costly to divide up this space into smaller stores. Therefore, landlords typically replace these stores with stores of similar sizes. For example, stores such as Ross and Marshall's can easily replace the Toys R Us space, while grocery stores such as Aldi can easily take up the space vacated by hhgregg.
A good type of retailer to consider is a grocery store. Grocery stores tend to be recession-proof. It is difficult for online retailers to compete with the convenience of a grocery store. If you need something right away, such as milk or some other food, you will likely drive down to your local convenience store and purchase it. Ordering such an item online and waiting several days to receive it is just too long for some people to wait.
Learn More About Retail Leasing 
There are many things to consider when drafting and negotiating a lease. Leases can be more complex than traditional contracts. Also, these laws can affect the way you do business. As such, it's important that you have someone on your side who understands all the laws involved.
For assistance in the area of retail leasing, consider Orlando commercial and retail lease lawyer B.F. Godfrey from Godfrey Legal. He can provide you with the knowledge and support you need for a smooth transaction. For a consultation, call (407) 890-0023 or fill out the online form.
Resource:
rebusinessonline.com/creating-a-personal-experience-is-key-for-retail-landlords-says-crec-partner/