Acquisition of Treadwell Simpson Partnership to Bolster Florida's Medical Marijuana Market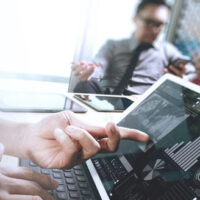 Medical marijuana is a growing industry in many states, and Florida is no exception. Last year, medical marijuana sales via dispensaries totaled up to $40 million. This year, that number is expected to reach as high as $235 million. Companies are looking to cash in on this profitability by engaging in mergers and acquisitions.
MedMen Enterprises, a cannabis company based in California, recently signed a deal to acquire another cannabis company, Treadwell Simpson Partnership. Based in Florida, Treadwell Simpson Partnership is one of just 13 licensed medical marijuana cultivators in the state. The $53 million deal allows MedMen Enterprises access to a five-acre cultivation facility in Eustis, Florida. They also have the right to open 25 medical marijuana dispensaries throughout Florida.
The $53 million will be payable to Treadwell Simpson Partnership in shares and cash—50 percent of each. Under the terms of the agreement, the cash will be paid out in four installments over the course of nine months. The price is dependent on a working capital investment. The deal is expected to close within 90 days.
MedMen Enterprises currently operates 18 cannabis facilities in California, New York and Nevada. With this recent acquisition, MedMen Enterprises is looking to become on the largest cannabis companies in the United States. The company recently went public in Canada. Shares of the company are traded on the Canadian Stock Exchange.
Growth of the Medical Marijuana Industry
Not too long ago, technology and health care were the fastest-growing fields. Today, the fastest-growing industry is medical marijuana. In 2017, job postings in the industry increased by a whopping 445 percent. This is nearly double the growth that the tech industry saw, at 254 percent. Health care didn't even come close, with growth at "only" 70 percent.
With laws expanding for cannabis at the medical and recreational levels, growth is on the rise, despite the fact that marijuana is still considered a Schedule I drug and illegal at the federal level. Job growth in the cannabis industry has risen dramatically particularly in large metropolitan areas such as Los Angeles and San Francisco. Florida legalized medical marijuana in 2016 and has experienced immense job growth since then.
Medical marijuana is not without its opponents, however. Medical marijuana is not approved by the Food and Drug Administration (FDA), causing many people to question its safety. There are also concerns that the drug is addictive, impairs driving ability, causes infertility and leads to damage to various parts of the body.
Learn More About Mergers and Acquisitions 
Mergers and acquisitions can be beneficial to many companies, but they come with a lot of risk. Acquiring the wrong company can lead to a lot of unwanted liability.
Are you considering acquiring another company? Will the transaction be worth the risk? Seek legal help from Orlando merger and acquisition lawyer B.F. Godfrey from Godfrey Legal. He can evaluate your potential acquisition and look for any operational issues or conflicts to ensure the transaction runs smoothly. Contact his office at (407) 890-0023 or fill out the online form to schedule a consultation and discuss your concerns.
Resources:
mjbizdaily.com/medmen-acquisition-florida-cultivator-dispensaries-treadwell/
medicalmarijuana.procon.org/