Chanel Sues Knock-Off Sites for Trademark Infringement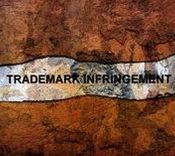 The name Chanel is synonymous with luxury fashion. Chanel is known the world over for its luxurious handbags, sunglasses, beauty products, fragrances, watches and fine jewelry. The brand is known for its high quality, so it's obviously upsetting for the company to find out that competitors are setting up websites selling imitation products at discount prices. This is considered trademark infringement and is illegal.
Chanel is fighting back and has recently filed a trademark infringement lawsuit in Florida. The lawsuit was filed in the U.S. District Court for the Southern District of Florida on June 6. The suit names three websites—2018bags.com, 7sreplicachanel.com and yipingbag.com—as defendants.
The sites claim to offer replica bags of the popular brand for wholesale prices. The sites also claim that the bags are of the highest quality. Chanel is accusing these sites of creating an illegal marketplace on the internet. The company already faces ongoing harm from counterfeiters and finds these websites damaging.
Furthermore, Chanel is afraid that customers will be confused by these websites. Customers may be duped into believing that they are purchasing authentic, high quality products from a real Chanel store and instead receive counterfeit, low quality handbags and accessories.
These counterfeiters are not only annoying, but damaging. They are costing Chanel an enormous amount of money. Not only is Chanel losing out on substantial profits with the counterfeiters taking a portion of revenues, but Chanel is also spending a lot of money defending their trademark. This includes money spent on legal fees, investigations and support from law enforcement.
Counterfeiting is especially common online, and Chanel has had to file numerous lawsuits to protect its good name and its products. The company often later finds out that the same individuals and groups are the perpetrators. The sites tend to be registered in multiple countries, making them difficult to track down.
The reason why the lawsuit was filed in Florida is that the counterfeiters appear to be focusing on Florida residents. They advertise to consumers in the state in hopes of selling these fake products and earning revenues.
The company hopes to be fairly compensated for their troubles. In the lawsuit, Chanel is asking for $100,000 in damages from each of the three defendants. The company is also asking for compensation for legal fees and investigative costs.
Learn More About Trademarks and Copyrights 
Trademark and copyright infringement can happen to companies of all sizes—not just large, well-known retailers. It can be frustrating to find out that another company is trying to sell your products at reduced prices in order to make a profit. This leads to reduced revenues, which can seriously harm your business.
Need to protect your work? Have your products been sold without your permission? Protect your company by contacting Orlando trademark and copyright lawyer B.F. Godfrey from Godfrey Legal. With more than three decades of experience, he can discuss your needs and provide helpful advice. Schedule a consultation by calling his office at (407) 890-0023 or filling out the online form.
Resource:
flarecord.com/stories/511454087-chanel-files-trademark-infringement-suit-against-knock-off-websites