Avoiding A Lawsuit When Buying A Business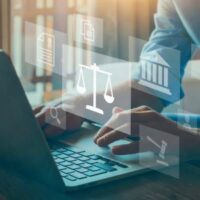 Buying a business can be an exciting venture. Operating a new company can be a good opportunity to make a lot of money. Unfortunately, though, some buyers make the decision in haste. They don't do adequate research, resulting in buyer's remorse.
An issue that purchasers may come across is buying a lawsuit. This may seem like a weird situation, but it has happened in the past.
Such an incident happened in regards to a hotel in New Mexico. The owner treated his Hispanic employees badly, calling them discriminatory names and not allowing them to speak Spanish. The employees complained of poor treatment, but the owner fired them.
The employees contacted the Equal Employment Opportunity Commission (EEOC) and filed discrimination charges against the hotel and its owners. In 2013, it was determined that the hotel discriminated and retaliated against its Hispanic employees.
The following year, the hotel was sold. Just months later, the hotel was sued for employment discrimination. The lawsuit accused the hotel of subjecting employees to a hostile work environment and then retaliating against  workers after they complained about discrimination. The EEOC then added the new owner as a second defendant to the lawsuit.
In September 2016, the hotel was sold once again. The new owner was added as a third defendant to the EEOC lawsuit. The two subsequent owners asked the court to dismiss them from the EEOC's lawsuit, since they were not the ones who engaged in the discrimination.
The second owner was dismissed from the lawsuit, but not the third owner. But why? The lawsuit had been pending for two years. The purchase contract gave the third owner a 30-day period to investigate any potential liabilities of the business. The president of the company admitted that they did not conduct a thorough review of the business. Had the company done so, it would have discovered the pending EEOC lawsuit. The court found a reasonable party would have discovered the lawsuit at the time of purchase, so the third owner should be held liable for not doing its due diligence.
Doing Your Due Diligence
Potential business buyers cannot take companies at face value. It's too risky. There's a lot at stake when buying a business, so it's important for companies to do their due diligence. You can avoid lawsuits and discrimination issues by doing the following:
Look for a seamless continuity of business operations.
Thoroughly review personnel issues and look for any pending claims.
Create a purchase agreement in which the seller protects the purchase against any employment litigation and claims.
Learn More About Business Purchases
Be careful when purchasing a business. You may be taking on the company's legal issues as well.
Orlando business purchase & sale lawyer B.F. Godfrey from Godfrey Legal can help protect your legal interests while minimizing risks and issues. To schedule a consultation with our office, fill out the online form or call (407) 890-0023.
Source:
jdsupra.com/legalnews/buying-a-business-don-t-buy-an-8617582/