Avoiding Contractor Fraud After A Hurricane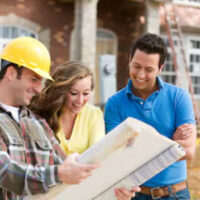 It's currently hurricane season in Florida, which means homeowners in the Sunshine State are on high alert. While the season hasn't been so bad yet, it's been predicted that there could be 15 more storms before the season ends on November 30.
If your home does get damaged, you'll likely want to get it repaired. The problem is that it can be hard to hire a good contractor. While most are legitimate, many prey on homeowners with elaborate schemes, fleecing them of their hard-earned money.
Florida's Insurance Consumer Advocate is working with insurance companies to ensure Florida residents have the knowledge and resources they need to fight fraud and avoid becoming a victim. Deception and schemes have far-reaching consequences. Fraud rises prices and forces consumers to cover the costs. Numerous fraudulent roofing repair schemes and the litigation required to deal with this fraud after a disaster would be devastating.
There are many illegitimate contractors out there. As a homeowner, you need to be proactive and aware. There are various red flags you need to look for in order to protect yourself. One major one is contractors going door to door to sell repair services. A reputable contractor will not approach homeowners.
When choosing a contractor, never pay in full upfront and never pay in cash. If a contractor does demand payment, this is a sign that they may take off with the money before doing any work. Don't fall for this scheme. A reputable contractor will have a contract in place that provides a reasonable draw schedule. The schedule will show the amount of payment needed after various items have been completed. Always pay with a check or credit card so you have a record of payment.
If your home is damaged in a storm, you should always contact your insurer first before hiring a contractor. You will need to file a claim and ensure that the damage will be covered by your homeowners insurance policy. Once you can confirm this, then you should hire a contractor.
However, you need to make sure you use a licensed, insured, and reputable contractor to make the repairs. The contractor you choose should have an active, valid Florida license. The contractor should also be able to provide proof of general liability and workers' compensation insurance. It's best to get estimates from several contractors so you can compare the bids. Next, contact the Florida Department of Business & Professional Regulation or the Better Business Bureau to see if any complaints have been filed against the contractors.
Learn More About Business Contracts
Your business contract should include precautions to help avoid negative situations such as fraud. Avoid being a victim and losing all your money.
A sound legal contract is needed to keep your business successful. An Orlando business contract lawyer B.F. Godfrey from Godfrey Legal will provide you with sound counsel and give you the advice you need. To schedule a consultation, fill out the online form or call (407) 890-0023.
Source:
tampabay.com/opinion/2022/08/20/with-peak-hurricane-season-here-know-how-to-spot-and-stop-contractor-fraud-after-disaster-column/