Commercial Real Estate Transactions Holding Steady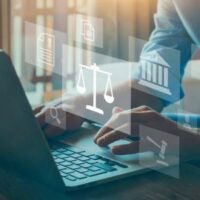 There's been so much talk about how badly commercial real estate has been affected by the pandemic. Companies are losing money on their investments so they want workers to return to the office. Sales are down dramatically.
These are all things the media wants you to believe, but the truth is that commercial real estate is holding steady through the pandemic and beyond. In fact, when compared to the second quarter of 2021, it's gone up 10%.
In the second quarter of 2022, investors spent $167 billion on commercial real estate. Multifamily buildings saw a 32% increase, with $78 billion in second-quarter sales. Retail was surprisingly strong, with $21 billion in property sales and rising 41% year-over-year. While industrial properties saw sales of $32 billion, this was a 1% decline from the previous year. Office buildings saw $24 billion in sales, but this was a 9% decline from 2021.
New York City and Los Angeles led the way nationwide, with $67 billion and $65 billion in property trading in the second quarter, respectively. Certain cities saw even larger growth. In Houston, investment sales volume grew by 150% from 2021. It grew by 137% in Orlando and 133% in Las Vegas. The buyers were primarily institutional investors, while sellers were mainly real estate investment trusts, private investors, and foreign companies.
Foreign investment has also been big this year. It grew 16% compared to the same time last year. In the second quarter, foreign investors bought $3 billion in multifamily properties, $2 billion in industrial buildings, and $1 billion in office buildings. Canadians made up the biggest group of foreign buyers, making up 37% of foreign sales, while Singaporean companies made up 22% of sales.
Types of Commercial Real Estate
When people think of commercial real estate, office buildings are one of the first things that come to mind. However, commercial real estate encompasses much more. It is defined as  property used to generate profit through capital gain or rental income.
Commercial real estate often involves a huge investment up front but the return rate is often higher than for residential real estate. Plus, the renters are business owners who are more likely to be reliable when it comes to paying rent.
Besides office buildings, commercial real estate may include:
Retailers, such as stores and restaurants
Industrial buildings, such as factories and manufacturing facilities
Multifamily units, such as apartments and condos
Hotels, casinos, and resorts
Special purpose, such as amusement parks, churches, bowling alleys, and storage facilities
Learn More About Commercial Real Estate Transactions
The commercial real estate industry can be profitable but it comes with a lot of nuances. Sometimes there are issues with the title, zoning, and other factors.
If you're interested in commercial real estate, you need the right team on your side. Count on Orlando commercial real estate transaction lawyer B.F. Godfrey from Godfrey Legal for advice and guidance throughout this often complex process. Schedule a consultation today by calling (407) 890-0023 or filling out the online form.
Source:
commercialobserver.com/2022/08/commercial-real-estate-sales-grow-10-percent-nationwide/