Buying or Selling a Business? How a Letter of Intent Can Help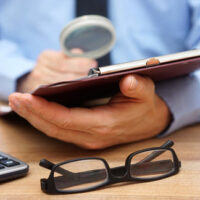 If you're considering buying or selling a business or piece of land, you likely have a lot on your mind. A deal of this caliber requires a lot of forethought. There may be hundreds of thousands or even millions of dollars at stake. Making a wrong move by not making sure everything is agreed upon by both parties before signing an agreement can lead to disaster.
Buyers have a lot at stake. They are the ones who will be purchasing the business or property, and as such, they want to know what they are getting into. They may get cold feet and back out before signing the agreement, for fear of buyer's remorse.
With so much money exchanging hands, many people consider letters of intent. Letters of intent outline the terms of the transaction. They allow both parties to get together and understand what each expects of the other. They can negotiate the terms at this point, rather than get all the way to the end of the deal and find out there are too many issues to proceed.
What is in a Letter of Intent?

A letter of intent outlines the terms of the agreement. It may have the price to be paid for the business and what assets are included in the sale. For example, if the buyer is buying a business, will the sale include equipment, employees and financial records? The letter of intent may also have a date as to when the deal is expected to be settled.
There may also be restrictions for the buyer or seller while the sale is pending. There may be conditions that must be met by either side before an agreement can be reached. It is also possible that certain agreements need to be drafted before making a sale. These may include non-disclosure agreements—which allow for confidentiality during the transaction—or non-compete agreements, which prevent competition.
Advantages of a Letter of Intent
Letters of intent save time and money. Final agreements take time and money. For just a small investment in cost and time, you can create a letter of intent that allows each party to see where the other stands and get an idea of the hurdles in the way. At this point, either party can decide not to proceed. Once both parties sign the agreement, though, there is no turning back.

A letter of intent also allows the parties to discuss what they expect and what they hope the other party will agree to in the sale. For example, the seller may not agree to financing, which is often a deal breaker for many buyers.
Ultimately, letters of intent protect all the parties involved. They clarify issues before the transaction takes place so nobody is caught off guard once the sale is finalized.

Learn More About Letters of Intent

If you are buying or selling property or a business, you may want to consider a letter of intent before spending a significant amount of time and money on drafting a formal agreement. You may find out there are numerous unresolved issues and the requests from the other party may be deal breakers.
Orlando letter of intent lawyer B.F. Godfrey from Godfrey Legal can help you draft a letter of intent that outlines provisions while moving the process along. He will guide you in the right direction so you can get important matters resolved before entering a binding agreement. Contact Godfrey Legal at (407) 890-0023 today for a consultation.
Resource:
forbes.com/sites/allbusiness/2015/07/30/how-to-negotiate-a-business-acquisition-letter-of-intent/#226014b81b2a