Three Florida Airports Embroiled in Intellectual Property Squabble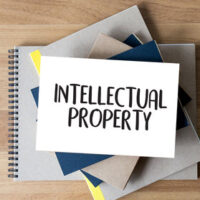 Wouldn't you be confused if you came across three airports that all had the same word as part of their name? If your friend told you to pick her up at the Orlando International Airport, could you be sure you arrived at the right one?
Three airports in the Orlando area have similar names and are confusing travelers, particularly first-time tourists who have no idea where they are at. They think they are in downtown Orlando but end up being an hour away from their intended destination. This intellectual property case is not only taking business away from Orlando International Airport, but also confusing tourists.
The issue at hand is that there is Orlando International, which is 10 miles from central Orlando and considered the region's main airport. There is also Orlando Sanford International Airport, which is in the greater Orlando area about 25 miles away. The third airport is Orlando Melbourne International Airport, which is 70 miles from downtown Orlando.
There's no doubt that having the name "Orlando" in the airport title is helping increase customers. Orlando Melbourne International Airport claims that Internet traffic has increased since using the name. It starting using the "Orlando" name six years and website clicks have increased by more than 1,000 percent. Since 2000, the airport has also used the term "Beachside Orlando" as a marketing traffic.
The Greater Orlando Airport Authority is hoping that the three airports will come to an agreement, but does not seem to be the case. Orlando Melbourne International Airport brings in just under 500,000 passengers a year, while Orlando International boasts a whopping 43 million—86 times that amount.
Representatives for the Orlando Melbourne International Airport think that tourists should have options when they come to the Orlando area. Plus, the airports should just learn to share, since there is so much tourism in the area. In fact, the mayor of Melbourne was recently asked to stop using the name "Orlando" for the airport and marketing materials for the city. Her response was "No."
No decisions were made at that meeting. Lawyers from the airports will likely get together for follow-up meetings. If no decisions are made and the parties cannot agree, the next step will be mediation.
Is There a Solution?
When it comes to protecting names, trademarks are common solutions. A trademark is a word or symbol that a company uses for a certain product. Many companies use a ™ mark with their product name to show that it is protected.
A good trademark is distinctive. It may have a unique name. If it does have a common name, it may be spelled differently to prevent confusion. That is not the case here with these airports.
"Orlando" is not a trademarked name. It is the name of the city, and many businesses in the area likely have the name "Orlando" in them. There's nothing to keep similar businesses from using the city name in their company name.
There's no good way to protect each of the airport's interests in this case. Each airport is a competitor, and no company wants competition.

Learn More About Intellectual Property Protection

Many businesses and individuals infringe on the names and ideas of other companies and their products in order to profit. Being associated with a popular name makes a product sell more inventory. It's a marketing ploy.
Orlando intellectual property lawyer B.F. Godfrey from Godfrey Legal has 30 years of experience helping businesses protect their good name. He can assist with protecting your business ideas though trademarks, copyrights and patents. Contact Godfrey Legal at (407) 890-0023 today for a consultation.
Resources:
usatoday.com/story/travel/flights/todayinthesky/2017/08/17/florida-airports-battle-over-using-name-orlando/574476001/
floridatoday.com/story/news/2017/08/15/world/568360001/
usatoday.com/story/news/2017/08/16/http-www-floridatoday-com-story-news-2017-08-15-world-568360001-http-www-floridatoday-com-story-news/572604001/
entrepreneur.com/encyclopedia/intellectual-property