Can You Change Your Sole Proprietorship Into A Partnership?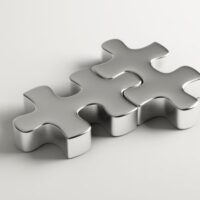 When you first started your business, a sole proprietorship may have been the best option. You were running the business on your own and a sole proprietorship was the easiest setup.
However, years later, your business is growing. You can't do it all on your own anymore and you're thinking about bringing in a partner—whether it be a close friend, family member, investor, or just someone who knows a lot about your business industry— to help take your business to the next level. But maybe you're concerned about the legal drama involved. How hard is it to go from a sole proprietorship to a partnership? And do you need one?
If you plan to jointly own your business with another person then yes, you need a partnership. Even if you want to co-own your business with your spouse, you will need to change your business formation to a partnership. However, you can legally hire your spouse or anyone else as an employee as the owner of a sole proprietorship. 
It May Be Easier Than You Think
Because a sole proprietorship is not a formally registered business, you don't need to make any changes to it before transferring to a partnership. This means you won't have to dissolve it or take any other legal steps.
What you would need to do is set up a partnership, but whether or not you already have a sole proprietorship, you would just go through the same steps. They include:
Register your partnership. Determine in which state you want to register your partnership. This could be any state, but most people choose the state where they or their partner live or the state where most of their business occurs.
Choose a name. For the most part, the name of your partnership should be the names of the partners. However, you can get around this requirement by registering a "doing business as" (DBA) name. This might be a good idea if you want to continue using your sole proprietor name because you have an established business already.
Register your partnership. Next, you'll need to register your newly formed business with the Secretary of State. You'll also need to pay the required filing fee. This provides a formal record of your partnership.
Get a business license. Based on your location and type of business, you'll need to get applicable licenses and permits. Check with state and local laws to ensure you're in compliance.
Apply for an employer identification number (EIN). Partnerships and other formally registered businesses must get an EIN from the IRS. This process is quick and easy and can generally be completed online.
Learn More About Sole Proprietorship
While a sole proprietorship has many benefits, sometimes being in a partnership can be even better. You have someone to help you run your business and possibly make it more successful.
Orlando sole proprietorship lawyer B.F. Godfrey from Godfrey Legal can help you understand your business formation options. We'll help you make the correct decision so that you can lead your business to success. Schedule a consultation by calling (407) 890-0023 or filling out the online form.
Resource:
ictsd.org/can-sole-proprietor-change-to-partnership/