Florida Leads The Country In Business Startups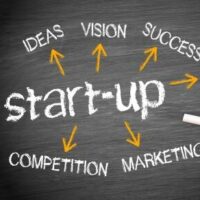 Despite the various effects of the coronavirus pandemic, business is starting to boom. People are quitting their jobs at record high rates and becoming their own bosses. While businesses are forming all across the United States, Florida is leading the way.
Between January 2021 and January 2022, there were close to 6 million applications filed to start new businesses in the country. Florida led the way, with 683,680 applications for new businesses. Rounding out the top three were California with 563,102 applications and Texas with 536,301.
When it comes to new businesses per 100,000 people, though, the state ranked #4. Wyoming, Delaware, and Georgia took the #1, #2, and #3 spots, respectively.
However, keep in mind that these states have a much lower population than Florida, which has more than 21 million people. Delaware's population is under 1 million and Georgia is at more than 10.6 million. Wyoming is the least populated state in the nation, with under 600,000 people.
Florida saw the highest number of business applications in May, with 62,956. December was the lowest month, with 47,191 new business applications. The states that saw the lowest number of new business applications per 100,000 people were Maine, Nebraska, West Virginia, New Hampshire, and Iowa.
What to Know About Starting a Business
This may seem like a lot of new businesses in the works. However, keep in mind that not all new business applications result in a new business. It's highly likely that someone could change their mind about being an entrepreneur, as it is not for the faint of heart.
Starting a new business requires many considerations, including careful planning. While you may have a unique business idea in mind, executing that idea and turning it into a profitable business requires a lot of determination, business acumen, and creativity.
Because of this, many businesses fail. Within the first four years, 50% of businesses will fail. The top reasons include no market need, running out of money, working with the wrong people, and losing to competition.
An entrepreneur should have the right skills and personality. This includes positivity, strong drive to succeed, resilience, and the ability to work well with others. Having strong business skills, such as  goal setting, decision-making, and knowledge about your product and industry can help you succeed. Marketing is also essential. Social media platform use and knowing how to appeal to the target audience can make your product or service much more popular.
Learn More About Business Startups
Business is booming in Florida. While there are many startups in the works in Florida and throughout the country, owning a business is not easy.
Protect yourself and poise your business for success with help from Orlando business startup lawyer B.F. Godfrey from Godfrey Legal. We'll give you the advice you need to keep your business running smoothly. today. Fill out the online form or call (407) 890-0023 to schedule a consultation with our office.
Resource:
businessobserverfl.com/article/florida-is-a-national-leader-in-business-startups