Choosing The Best Structure For A Merger Or Acquisition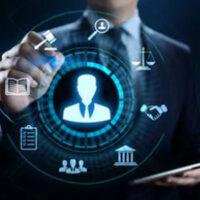 Merging or acquiring a company can be beneficial in many ways. For example, they can give a company a competitive edge in the market. They can also provide access to new resources and talent.
While structuring a deal for a merger or acquisition can be exciting, it can also be complicated. There are several structures available, but there are pros and cons for each. Plus, there are business, tax, and legal implications to keep in mind. Read on to determine the best deal structure for your merger or acquisition.
Merger
A merger is when two companies combine to form one target company.  One company will cease to exist. The stockholders from the company that no longer exists can receive cash and/or stock from the new company. The new company will assume all the assets and liabilities of the dissolved company. Because only majority consent is required, a merger can be a good option when there are numerous shareholders involved.
Stock Purchase
As the name implies, a stock purchase is when the buyer purchases the target company's stock from its stockholders. This is often the best deal structure for small businesses. While ownership has now changed, not much else is different. This makes it easier for the buyer to continue business operations. However, things can get complicated if there are undisclosed liabilities, since now the new owner will be responsible for them.
Asset Purchase
The premise of an asset purchase is pretty self-explanatory, The buyer only buys the assets outlined in a purchase agreement. The buyer may assume certain liabilities as well. This type of deal structure is beneficial for the buyer, since they can pick and choose the assets they want. This can be time-consuming for the seller, though, since they have to identify and transfer only  the necessary assets. Plus, this can have tax consequences for the seller.
Why Choosing the Best Structure is Important
Selecting the best structure for a merger or acquisition transaction is critical. This is because the structure may be complicated. In many cases, one party benefits while the other does not. This is why both parties must analyze the deal structure thoroughly and consider all the business, legal, and tax implications to come to an agreement that is advantageous for both sides.
In a merger or acquisition, there are a lot of variables involved. Having the right business lawyer on your side can help minimize problems associated with costs and operations. A lawyer can also identify potential conflicts, and help you resolve them. A lawyer can also determine whether a merger or acquisition is the best route.
Learn More About Mergers and Acquisitions
Mergers and acquisitions can help companies expand their offerings and improve their financial situation. However, there are tax and legal issues that could make these situations complex.
Orlando merger & acquisition lawyer B.F. Godfrey from Godfrey Legal can minimize costs and prevent possible conflicts. Schedule a consultation with our office today by filling out the online form or calling (407) 890-0023.