Commercial Real Estate Market to See Changes Due to COVID-19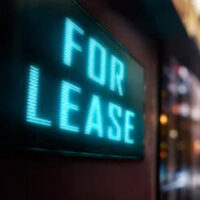 Our way of life has been changing dramatically in the past month. With the coronavirus rapidly spreading throughout the United States, lawmakers are ordering residents to shelter in place. People must stay at home unless they need to run important errands. Employees should work from home whenever possible. Nonessential businesses are shut down. Schools are closed.
This has led to changes in the real estate field. Not only are home sales declining, but it's predicted that commercial real estate will see changes as well. Many companies had been in denial. They claimed their employees couldn't effectively work from home. COVID-19 has proven that theory to be false. With employees able to work remotely, office space may be a thing of the past.
Business owners are looking at making permanent changes to the way their employees work. It is predicted that telecommuting will be the new trend, which means that businesses may not have to worry about the expenses and headaches of leasing property for office spaces. They could see huge savings by allowing employees to exclusively work from home.
Allowing employees to work from home was a decision that companies had to make suddenly. With the government mandating that people stay home, businesses had to choose to either shut down operations or have staff work remotely. It was the biggest experiment ever, and not one that affected solely employers. With schools shut down, students and teachers also had to quickly adapt to online learning. Our social lives have changed as well. Instead of meeting friends over drinks and dinner, we had to come up with other ways to stay in touch from a distance.
With employees not having to physically come in to work, a lot could go wrong with telecommuting. The good news is that working from home has worked better than expected for companies. They were unsure that employees would be able to successfully transition to an online environment. The good news is that, for the most part, people have the technology, skills and ambition to do their tasks from home. This has led to cost savings for companies. Plus, many people enjoy working from home and not having to commute or even get dressed. They can sleep in and spend more time with family.
Now that employers don't have to spend money on office space, they can use that money for other things. They can use it on supplies or marketing. Maybe they can even give their employees a well-deserved raise for being so flexible during these unprecedented circumstances.
Learn More About Commercial Real Estate 
Now that it has been proven that many companies can successfully move to a remote workplace, there won't be a huge need for commercial real estate. Companies can save money and spend it on more important things.
Not all jobs are conducive to a home office, though. Workers will still be needed onsite for various positions. Therefore, if you are in need of office space for your business, Orlando commercial and retail lease lawyer B.F. Godfrey from Godfrey Legal can help. Discuss your needs with him today. Call (407) 890-0023 or fill out the online form to schedule a consultation.
Resource:
fortune.com/2020/04/19/coronavirus-going-back-to-work-from-home-commercial-real-estate-offices/
https://www.godfreylegal.com/historic-building-in-orlando-to-be-renovated-into-retail-restaurant-space/