Are Non-Competes Enforceable During the Coronavirus Crisis?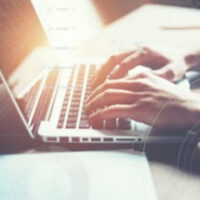 More than 16 million people have been laid off from their jobs since the coronavirus pandemic started sweeping America in March. Chances are some of these employees had non-compete agreements in place. Non-compete agreements make it difficult for employees to take the information and skills they learned and use them to work for competitors.
But the layoffs were involuntary. They would still be working if there was no COVID-19 pandemic or shelter in place orders. So is the non-compete agreement still valid? Are there any restrictions in place given that this is an unprecedented situation?
There is no clear-cut answer. Nothing like this has happened since the Great Depression, and there certainly was no such thing as non-compete agreements back then. More and more workers are tied to non-compete agreements. Even low-wage and minimum-wage workers often have non-compete agreements in place. They are stuck in dead-end jobs, with no way to move up and earn more money. Their options are limited, especially now when the only jobs available now involve medical workers, delivery drivers and grocery store workers.
So what happens now with non-competes? The answer will vary and depend on factors such as location of the business and employees. Many would assume that the non-compete would no longer be enforceable, given that the employee is no longer part of the equation. Employees are needed to make such an agreement enforceable, so when the job is taken away through no fault of the employee, it is easy to assume that the non-compete is no longer valid.
Some states, such as New York and Illinois, agree with this assumption. Other states, such as Pennsylvania, use a balancing test and allow the courts to consider the nature of termination when making a decision. In Washington, as of January 1, 2020, employers must pay the laid-off employee's base salary during the enforcement period if they want to enforce the non-compete.
Massachusetts has a similar provision in place. The state mandates that employers pay at least 50% of the employee's highest base salary in the two years prior to the restrictive period.
Some states may have a blanket law in place. Others may determine whether or not an agreement can be enforced on a case-by-case basis. Because the law varies from state to state, the bottom line is that it is never wise to assume. Employers and employees alike should not assume that the non-compete agreement will go away due to an unwanted layoff. It is important to seek help from a legal professional who understands the laws in your jurisdiction and can help you decipher enforceability issues.
Learn More About Non-Competes 
Whether you're an employer or employee, you may be wondering if the signed non-compete is still enforceable. Make sure you understand your rights and address your concerns.
Orlando non-compete agreement lawyer B.F. Godfrey from Godfrey Legal has experience helping employees retain their interests while employers promote their businesses the best they can. He can look for any possible legal issues. Schedule a consultation today by calling (407) 890-0023 or filling out the online form.
Resource:
jdsupra.com/legalnews/you-ve-had-to-layoff-employees-because-15458/
https://www.godfreylegal.com/non-compete-agreements-hurting-the-u-s-economy/