Country Star Sued For Copyright Infringement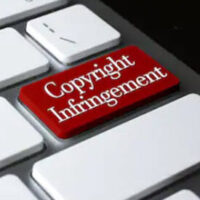 Songwriters often have a huge task by creating songs that sound like no other. Unless a person knows every song ever created (all 97 million of them), it's likely that they will somehow copy another song in some way. Perhaps the lyrics or harmony will be similar. Maybe certain notes or structure will sound alike.
When a songwriter copies another person's songs in some way, it is considered copyright infringement. A person can be sued for this and forced to pay out a lot of money.
This is the situation that a country star is facing. Jake Owen released a song called "Made for You" in 2019. The song quickly became a hit. Instead of celebrating the song's success, he is facing a lawsuit from two songwriters who have accused him of stealing it.
On July 27, Alexander Caldinare and Morgan Reid filed a lawsuit in Nashville claiming that Owen's version lifts the melody and lyrics from the 2014 version of the song, which has the same title. They claim that the two songs are very similar, with Owen pretty much copying the notes, harmony, structure, rhythm, and vocal style from the original track.
Cardinale released his version on the album Digital Youth. It was an immediate success and was even used in Coca-Cola commercials. In 2016, it was used in the "Share a Coke and a Song" advertising campaign.
The song has received a lot of praise from critics and has been re-released worldwide. Then Owen released his version in 2019, and that was when Cardinale and Reed recognized the similarities. Owen's version became a hit, reaching the top of Billboard's Country Airplay chart. The album, Greetings From…Jake, peaked at number 3 in the US Hot Country Songs Chart.
The lawsuit names Owens, Big Love Records, the songwriters, and song publishers as defendants. Cardinale and Reed are requesting a jury trial. Owen has not commented on the lawsuit.
Copyright Infringement in the Music Industry
Copyright infringement happens quite often in the music industry. Many artists and songwriters are influenced and inspired by various genres and singers. This may lead them to create songs that sound similar in nature.
In fact, many artists sample work from other artists. Sampling refers to using parts of other songwriters' work. This happened a lot in the 1990s when hip-hop artists would use samples in their songs. It is legal to sample music as long as these two requirements are met:
The owner must give written permission
The owner must receive credit for the sample before it is officially released.
Learn More About Copyright Infringement
Copyright infringement can result in loss of revenues. Because of this, companies and creators of works need to take the proper steps to protect their work.
Protect your valuable works with help from Orlando trademark & copyright lawyer B.F. Godfrey from Godfrey Legal. He can make sure you get compensated if your work is used without your permission. To schedule a consultation, fill out the online form or call (407) 890-0023.
Resource:
wideopencountry.com/jake-owen-made-for-you-lawsuit/