How To Succeed In Business Based On Your Personality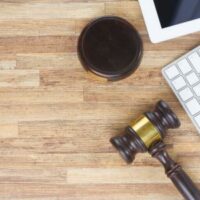 No matter what you read, it seems as though extroverts have it easy. They can make new friends quickly and seem to be richer and more successful in life because they know how to talk. Introverts, on the other hand, are often seen as weird and antisocial. They constantly get asked questions such as "What's wrong with you?" or "Why are you so quiet?"
When it comes to business startups, though, being an introvert is not necessarily bad. Everyone has their strengths and weaknesses. And extroverts don't always have it so easy in the business world. Here's what you should know about these distinct personality types as you begin your entrepreneurial endeavors.
Being an Introvert
The fact is that introverts make up most of the successful entrepreneurs in the world. That's because introverts are better at listening than speaking, which is helpful when gaining feedback from others. They also enjoy working alone, which is great if they plan to have a sole proprietorship as their business.
On the downside, though, owning a business involves a lot of marketing and putting yourself out there, which is difficult for many introverts. Also, introverts tend to have smaller networks, and this can limit growth.
However, this doesn't mean you can't thrive as a person of few words. Look for businesses that allow you to be on your own. Don't choose businesses where you have to speak to large crowds. Also, look for employees that complement your personality. Find people with people skills and larger than life personalities that will help your business succeed.
Being an Extrovert
Extroverts love people and are energized by meeting with them. They prefer working with a team and are always up for impromptu meetings. They are confident and charismatic and are also good at building relationships, which is critical when owning a business.
Being an extroverted entrepreneur is helpful in many ways, but it does have some disadvantages. Extroverts aren't usually good listeners like introverts, so they may have a harder time understanding their audience. Also, they tend to get easily distracted, constantly chasing after different things until they lose interest. This can make it hard to get things done.
As an extrovert, you can succeed by taking your time. Don't feel the need to say "yes" to everything right away. Hire people with analytical skills who can assess all the details. Also, allow others to take the lead. Take a step back and see what's going on around you instead of constantly talking.
Learn More About Business Startups
There are billions of people in this world, and each one of us has a distinct personality that can work to our advantage when it comes to starting a business. Just because a person is introverted or extroverted does not mean they can't succeed.
Orlando business startup lawyer B.F. Godfrey from Godfrey Legal can help you realize your entrepreneurial dreams. Let him guide you through the process and make sure everything goes smoothly. Schedule a consultation by calling (407) 890-0023 or filling out the online form.
Resource:
entrepreneur.com/article/374407