COVID-19's Effect on Business Leases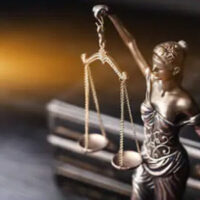 The coronavirus crisis has caused a lot of havoc in the United States and the rest of the world. Millions have lost their jobs. Non-essential businesses have been forced to shut down.
Now that things are starting to open up again, businesses are finding that they can't pay their expenses. Being closed for several months has really caused them financial turmoil. As a result, many are breaking their business leases and even filing for bankruptcy.
Commercial real estate has taken a beating due to pandemic. Retail establishments, offices, restaurants, personal services, entertainment and construction have all been impacted by the shelter-in-place mandates set in place by their respective states. For landlords, this means tenants aren't paying rent. This has resulted in less income. Because of this, tenants and landlords can see some changes to leases to deal with these issues.
New Lease Provisions
The lease should be updated to address economic challenges such as the pandemic we're currently facing. There should be room for negotiation and force majeure provisions may also apply. There should be provisions that favor the client, such as clauses that account for unprecedented events. However, financial nonperformance may not be covered under these provisions.
More Room for Negotiations
Both the tenants and landlords should be keeping lines of communication open. Landlords should be flexible enough to deal with a tenant's financial issues. If a landlord decides to evict a tenant, then they could lose the spot altogether and not have rental income for many months. Therefore, it is in their best interest to negotiate. A landlord may request proof of revenue such as bank statements and tax returns.
More Bargaining
While landlords may get more bargaining power, so will tenants. Because tenants cannot be easily replaced and the eviction process is longer than ever, tenants will be able to use this to their advantage.
Rent Abatement
This refers to the practice of suspending rent payments for a temporary period of time to get the landlord to do something. In the past, this was only done when the landlord needed to make repairs and applied only to physical damage, not an outbreak that could cause physical harm. However, this may change and allow for casualty events, such as pandemics. Larger tenants may have more leverage in this regard. It can be hard to determine what will happen in this regard, though, since the coronavirus outbreak was such an unprecedented event. There are no current guidelines for such a situation and there may not be for quite some time.
Learn More About Business Leases
Many commercial landlords are losing clients as retailers file for bankruptcy. While it's important to keep landlords, it's also important to prepare for the future. When it's time to draft a new lease, it's imperative that you get the advice you need to make the right decisions.
Orlando business leasing lawyer B.F. Godfrey from Godfrey Legal has 30 years of experience in this field. He has the skills and knowledge to help you meet your business goals. To schedule a consultation, fill out the online form or call (407) 890-0023.
Resource:
rejournals.com/what-tenants-and-landlords-need-to-know-about-covid-19s-effects-on-commercial-leases/
https://www.godfreylegal.com/when-you-cant-pay-your-commercial-lease-due-to-covid-19/