Guide to Buying a Domain Name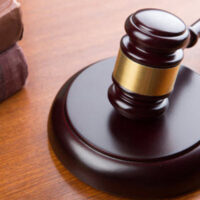 If you're starting a business, you'll likely want a website, especially if you're planning on selling items online. You'll need the right domain name, which can be tricky. You'll need to think about your target audience, as well as your niche. What will be the theme of your website? Are you running solely a blog or will you sell products? You want your target audience to easily recognize your business, and a website is a great way to do that. Are you ready to choose the right name for your website? Here are some things to keep in mind as you figure out how to attract more customers.
Think of Creative Names Related to Your Niche
You want to find a name that people will easily recognize but also one that's original. For example, if you are selling pet supplies, petfood.com or petsupplies.com might be too dull and unoriginal. Think of creative ways to market your product through words and phrases. Use a dictionary or thesaurus for ideas.
Be Unique
Don't create a domain name that looks like a typo or close spelling of another website. This will create confusion in the mind of consumers. For example, don't create facebok.com to compete with Facebook. Avoid craiglist.com to compete with Craigslist. Remember, you want to create your own brand, not take away from someone else's.
Think Short and Easy
Now that you have a list of ideas, think of the shortest and easiest ways to convey your message. The ideal domain name should be easy to remember and easy to type. The pronunciation and spelling of your domain name should match. Avoid numbers and odd characters, including hyphens. You should also avoid slang and words that can be spelled multiple ways. Use verbs and adjectives when possible.
Check Availability
Once you have narrowed down your list to a couple contenders, the next step is to confirm availability. Just type the domain name into your internet browser and see if anything comes up. If it does, then you need to use an alternative. If nothing comes up, then keep the site as a possible option. You should also check to see if the name comes up on social media sites, such as Facebook, Twitter, YouTube and Pinterest. Keep in mind that your domain name does not need to end in .com. There are also sites that end in .org, .net, .info and .biz.
Learn More About Domain Names 
Buying and registering a domain name is easy. Finding the right name is the hard part. Whether you want to start a blog or run an online business, having the right website is key. You may have questions along the way as you figure out what type of website is best for your needs.
Orlando business lawyer B.F. Godfrey from Godfrey Legal can address your concerns. He can protect your website so you can focus on running your business. Schedule a consultation by calling (407) 890-0023 or filling out the online form.
https://www.godfreylegal.com/creating-the-ideal-website-for-your-transactions/