COVID Pandemic Leads To New Commercial Real Estate Trend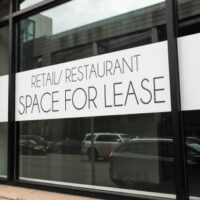 It has been over a year now since the coronavirus made its way to the United States. This virus caused a global pandemic, forcing lockdowns, masks, and even business shutdowns. Many business owners were able to avoid bankruptcy and closures by changing their course. They offered different ways of shopping, curbside pickups, and takeout in order to stay in business.
Commercial real estate has also seen its fair share of issues. Many businesses did not survive the pandemic. Many hotels and office buildings have been left vacant. It doesn't make sense to just let them sit there, so this has led to a new trend: affordable housing.
The plan is to convert these empty commercial spaces into apartment buildings. This will allow for low-income people to live affordably in inner cities. However, the process is complicated. In some cases, the flooring has to be torn out to create more habitable space. Also, there are zoning issues to work out, since a commercial building cannot simply be converted to a residential one due to real estate zoning laws.
Some cities like the idea, though, and are moving forward. A New York state lawmaker has proposed a bill that would allow the state to buy commercial buildings and convert them into affordable housing. Under the bill, the state government would be able to buy hotels and office buildings that are up for sale and create homes for the homeless and low-income families.
Some of these renovations were in place even before COVID. Cities such as Cleveland were taking old offices, factories, and retail space and converting them into high-end apartments.
Shifting Demand
The demand for office space is changing. Leading this new trend is the fact that many businesses are continuing with remote work for the indefinite future. When COVID-19 hit last March and forced businesses to allow employees to work remotely, employees found out they really enjoyed working from home. In fact, more than 30% of remote employees would quit their jobs if they were forced to return to the office.
Because of the risk of losing good employees, businesses are taking action to keep workers satisfied and happy. Companies such as Facebook and Twitter are allowing employees to work from home permanently.
While many companies are offering more work from home opportunities—either as hybrid or 100% telecommuting— there will still be some demand for office space in the future. Experts believe that the office sector will rebound from COVID eventually.
Learn More About Commercial Real Estate 
COVID has forced companies and investors to change their plans and find other ways to make money. This is also true in the real estate industry, where businesses have shut down and left many empty buildings in their wake.
Orlando commercial & retail lease lawyer B.F. Godfrey from Godfrey Legal can help you understand how to put your vacant property to good use. Make sure you understand the financial and legal implications involved. Schedule a consultation today. Fill out the online form  or call (407) 890-0023.
Resource:
foxbusiness.com/real-estate/new-commercial-real-estate-trend-accelerated-by-covid