Dealing With Business Expenses As A Startup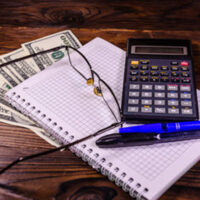 You may think you want to own a business, but do you really? It's not an easy task. Businesses are a never-ending money pit and with the inflation we've been experiencing so far in 2022, saving money is more important than ever.
But how do you keep your expenses under control in this economy? It's possible but it's not going to be easy. In fact, many startups fail due to a lack of money. Don't let this happen to you. Failure often comes from poor planning and management, so make sure you're staying ahead of the game. Follow these tips for financial success with your new company.
Track Your Expenses
Go through your expenses and take a good look at what you're spending your money on. SOme things, such as permits and upgrades, may be one-time costs. Others will be recurring, such as rent, supplies, insurance, and payroll.
With good organization, you can determine what you need to be spending your money on and what you don't. You'll learn to cut costs, and this will help you save money over time.
Create a Budget
Just like in your personal life, you'll need to create a budget for your business. Figure out how much you can allot each money for ongoing expenses. If you have one-time payments that you need to make, be sure to have extra money for those as well. Use digital banking to your advantage so you can effortlessly pay bills, create alerts, and use direct deposit functions. This can help you save time and reduce stress.
Have a Cushion in Place
Sometimes things don't go as planned. Some expenses are not anticipated. A product may not sell as well as anticipated. Profits and costs can change over time.
You have to account for these situations by keeping extra money on hand. You don't want to be barely scraping by from month to month. That's a recipe for failure.  Aim for at least six months of cushion to keep your business afloat in the event of any mishaps.
Have Taxes on the Mind
You'll no doubt have to pay taxes related to your business, but keep in mind that various deductions you can take as well. The IRS allows up to $50,000 in deductions, so make sure you keep track of your spending and keep all receipts. Consult with a tax professional to ensure you are making legit deductions. Plus, they understand state and federal laws and can help you find the most deductions possible.
Learn More About Business Startups 
Owning your own business can be exciting, but it's not easy. Running a business is expensive. How will you pay for expenses?
Orlando business startup lawyer B.F. Godfrey from Godfrey Legal can help you plan for the future. We have the experience to provide you with the right direction. Fill out the online form or call (407) 890-0023 to schedule a consultation.
Source:
worth.com/business-expenses-startup-small-business-tips/