Comedian Lewis Black Files $10 Million Copyright Infringement Claim Against Pandora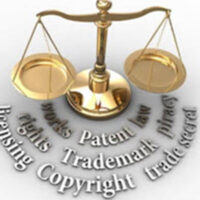 When you think of copyright infringement, you may think of those who create art, written content, and music. And while designers, writers, and singers are typically the ones who get their works copied by others, they're certainly not the only ones. Comedians can also get their performance copied by others.
This was what allegedly happened to Lewis Black. The comedian is filing a $10.2 million lawsuit against Pandora, claiming that the audio streaming company ran recordings of his performances without obtaining the copyright.
The lawsuit is based on the fact that singers and musicians have two copyrights: one for the music and the other for the publishing. Comedians are fighting for the same recognition. They also want two copyrights: one for writing a joke and one for recording it. In the past, companies have bought just one license for the recordings. They have never had to buy a license for the jokes themselves, nor is there really any evidence or law that the streamer needs to. Comedians and their labels do get paid royalties for their recording rights, but publishing rights for comedy performances and other spoken-word content have always been largely ignored.
Therefore, it's not clear whether or not Pandora has broken any laws. The lawsuits, however, allege that Pandora didn't obtain any copyright at all.
This is not the first time that a comedian has sued Pandora. The estates of George Carlin and Rob Williams have also sued the company for streaming the comedian's jokes without the appropriate licenses. Andrew Dice Clay, Ron White, and Bill Engvall have also joined in on the lawsuit, which was filed in March. These comedians are represented by the performing rights organization Word Collections. Black is represented by Spoken Giants, another performing rights organization.
Last year, Spotify removed disputed comedy albums from its platform after negotiations between Spoken Giants and Spotify broke down. Black asked that his albums also be removed in solidarity, claiming that " a joke is as powerful as a lyric of a song," and Spotify does pay for song lyrics. There has not yet been a lawsuit against Spotify.
Pandora does not want to lose its lawsuit. It could end up being a very expensive proposition, at more than $70 million in estimated damages. A loss for Pandora could also set a precedent for other comedians to sue streamers. A change in copyright laws for comedy routines and other spoken word performances could also change the way streamers do business, forcing them to focus on less expensive content, such as podcasts and audio books.
Learn More About Copyright Infringement 
All artists and performers create copyrighted content. Even if you are a comedian, you have rights and you need to protect them.
Orlando trademark & copyright lawyer B.F. Godfrey from Godfrey Legal can help you if your work has been used without your permission. With our knowledge of intellectual property law, we can provide you with effective and efficient representation. Schedule a consultation today by  calling (407) 890-0023 or filling out the online form.
Source:
theverge.com/2022/7/7/23197394/lewis-black-sues-pandora-10-million-copyright-spotify