Driving Traffic to Your Website: What You Need to Know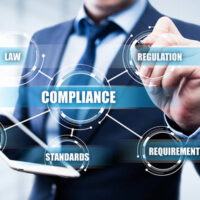 Virtually all businesses have one thing in common: they want to make money. To do this, they need to attract customers. Marketing to customers has changed a lot in the past decade. In the past, sales representatives may have gone door to door or used the phone to get a hold of customers. They may have mailed out postcards or handed out flyers.
Today's businesses now have many more options to make customers aware of their products and services. Many use email marketing to create awareness.
Websites are particularly useful for companies looking to grow their businesses. With a website, you can show off products, explain your services, create useful content and communicate with current and potential customers. However, creating an effective website is not an easy task, especially for a business. There are legal issues to consider when buying a domain name or  website. As a business owner, you want to ensure your company is fully protected. Copyright infringement is a real threat that can reduce your profits or even cause your company to go under. As such, protect your site and drive customers with these tips.
Make Your Website Functional
Your site needs to be working 24/7. Glitches are to be expected at first, but when they do occur, you need to work quickly to resolve them. Long-term issues drive away customers and can even lead to legal issues if money is involved.
Make Your Website Mobile Friendly 
More than 1 billion people use their smartphones to access the internet. Therefore, it only makes sense that you should make sure your website is mobile friendly. This improves your customers' viewing experience and makes them more likely to buy from your site.
Create Good Content
Content helps your website rank high in Google searches. This a type of marketing that can help bring customers to your site. People are always looking for good, informative content. Create well-written, well-researched content that contains keywords. By creating original content, you educate customers and create brand awareness at the same time.
Speed Up Your Website
Nothing is more frustrating than waiting five minutes for a webpage to load. Your customers are impatient and want immediate results. If your website is slow to load, you will lose potential customers. Not only that, but your site will be penalized by search engines. Speed up your site's loading experience and you'll quickly see an increase in customers. 
Learn More About Website Transactions 
If you're looking to buy an existing website or start your own from scratch, you need to seek legal help. It's important that your business website is protected and meets all the necessary legal requirements. This helps protect your business and its products.
For help with your website transaction, contact Orlando domain name and website transaction lawyer B.F. Godfrey from Godfrey Legal. He fully understands the areas of trademark, copyright, liability and privacy, and can help you avoid costly mistakes. To learn more, fill out the online form or call his office at (407) 890-0023.