Using Credit Cards for Funding a Startup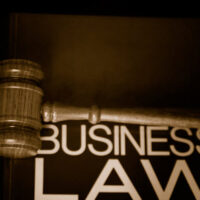 One of the toughest parts about starting your own business is securing sufficient funding. In order to make money, you need to spend money. Many entrepreneurs spend tens or even hundreds of thousands of dollars just to get their company up and running. To accomplish this goal, many apply for loans or secure funding from venture capitalists or crowdfunding sites. But realistically, could you use credit cards to get quick money?
When you think of credit cards, you may think of interest rates and fees. But if you secure a loan, you'll end up in the same situation. So if you have a couple credit cards with tens of thousands of dollars in available credit, is using them a viable option?
If you are in dire needs of funds, a credit card can be a good option to cover expenses until you receive money. However, if you use credit cards improperly, they can be very risky. Here are some benefits of using credit cards.
Quick Funding
Loans can take weeks or even months to finalize. That's just not soon enough for businesses who need cash immediately. Credit cards offer quick funding, especially if you already have one on hand. If you don't, you can easily apply for one online and have one in your hands within a week or two.
Low Interest Rates
This doesn't apply to all business owners, but if you have excellent credit, you should have no trouble finding a credit card with 0 percent interest for a limited time. This allows you quick access to money, and you won't have to pay a dime in interest if you pay off the credit card before the promotional period expires.
Flexible Repayment 
With some loans, you have to pay off the balance in full each month. Plus, you cannot redraw on the loan. But with credit cards, once you pay off a certain amount, that amount becomes available to you again and again. You can pay off your $10,000 card one month and use that balance each month.
Unsecured Credit
Credit cards are different from loans in that they are unsecured lines of credit. This means that you don't have to offer collateral in order to use one. You can use a credit card without fear of your home or car being repossessed should you be late on repayment.
Learn More About Startups 
Creating a business startup is not for the faint of heart. It requires a ton of money and hard work. There are also many legal issues involved, so it's helpful to have a professional on your side who can walk you through the process.
If you have been bit by the entrepreneurial bug and want to ensure the process of starting your own business goes smoothly, contact Orlando business startup lawyer B.F. Godfrey from Godfrey Legal. He has experience in all phases of businesses and can help you avoid costly mistakes. For a consultation, call his office at (407) 890-0023 or fill out the online form.