Finding a Buyer for Your Business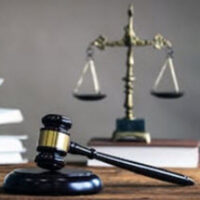 An entrepreneur's main goal is creating a product or service that will bring in revenue and make a company profitable. The other goal? Finding someone to take over your business one day.
Even if you love the product and business you created, you may one day want to move on. You never know what the future may bring. A business partner may die. You may get divorced. You may simply get tired of it and want to create a different product. Therefore, from Day 1, you need to be thinking about the possibility that you may want to sell your business.
Knowing that you will want to sell your business one day should be the guiding point of all your decisions, from hiring to marketing to growth. Here are ways to position your business as a can't-miss opportunity for future investors.
Test the Market
Don't wait until you are ready to sell in order to get opinions about what is working and what is not. Talk to investors and get their feedback about your products and business setup as a whole. Would they buy your business? Make adjustments based on their ideas.
Know What Buyers Want
The most common reasons to purchase a business are to drive growth, accelerate time to market, expand a market, consolidate a market, scale and reinvent a business. Be prepared to answer questions about your business, such as the size of the market, top line revenues, customer satisfaction ratings, value of contracts, gross profit margins and how profitable the company is.
Build Relationships
Selling a car or a house does not require a previous relationship between the buyer and seller, but selling a company typically does. Selling a company is not something that is going to happen overnight. It takes time to build a relationship and find a buyer you can trust to take over your business. You must genuinely like each for the deal to happen on the best terms, and this can take years.
Hire a Broker
If you're nearing your time to sell and you haven't quite made any business relationships, a business broker can help. They have experience doing this sort of thing, so if you feel uncomfortable or awkward about having to find your own buyer, you can push that job onto someone else. A business broker can help find buyers by marketing the opportunity and making introductions. They can also find the value of your business and basically manage the whole process. They'll get paid based on the purchase price, but it will be well worth the cost.
Learn More About Selling a Business 
A lot is involved in the sale of a company. Selling a business involves various legal aspects and requires both parties to act ethically.
It is important to avoid disputes and ensure that the legal rights of both parties are protected. Orlando business purchase & sale lawyer B.F. Godfrey from Godfrey Legal can make sure all the details are accounted for and advise you of any risks. Schedule a consultation by calling (407) 890-0023 or filling out the online form.
Resource:
https://www.forbes.com/sites/alejandrocremades/2019/08/05/how-to-find-a-buyer-for-your-business/#37fe16f64be4
https://www.godfreylegal.com/steps-to-selling-your-small-business/