How to Resolve Construction Contract Disputes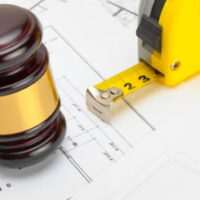 In an ideal world, every construction project would go smoothly, based on the contract. Contractors would finish a project on time and within budget. Clients would be pleased with the work.
Unfortunately, that is not always the case. Contractors often create unrealistic schedules. They don't properly estimate the amount of money a project will cost, leading to money issues. Contractors may delay a project due to weather, subcontractor scheduling and other issues. Clients often do not read nor understand the contract they are given, leading to confusion and unrealistic expectations.
It is important for contractors and clients alike to understand the most common concerns in the construction industry and how to resolve them. Read on to learn more about construction contract disputes.
How to Reduce the Possibility of Disputes 
A construction contract should be well-executed and include various clauses for dispute resolution. It should involve thorough planning on the part of the contractor. Every project, large and small, involves multiple elements, and as such, construction projects are never simple. They are very complex and require significant work upfront, such as estimating the amount of the project and coming up with schedules, even before the contractor breaks ground on the project.
Delays are inevitable, so the contractor should allow enough room in the schedule to plan for these accordingly. Once the project has started, contractors should make notes of issues, concerns and delays and find solutions promptly. If there are any risks or concerns, they should contact the appropriate specialists.
The client should be able to read and understand the contract. They should know the timeline of the project and what to expect every step of the way. 
Dispute Resolution Methods 
There are several ways in which you can resolve a construction dispute through the legal process: 
If a contractor and client disagree on an issue, they should attempt to work it out themselves first before pursuing legal action.
Mediation is not legally binding, but it can be a good way for the parties to come up with a viable solution. Mediation uses a neutral third party to help the parties resolve their differences.
Adjudication is a mix of mediation and litigation. It involves a neutral third party, like mediation, but the third party then renders a decision that may or may not be legally binding.
Arbitration is similar to adjudication, but the decision is legally binding.
Litigation is the most costly and time-consuming. The parties must go to court and the judge will make a decision through a trial. The decision can be appealed.

Learn More About Construction Contracts 
Construction contracts outline the course of a project. When either the contractor or the client fails to abide by one, it can lead to wasted time and money, ruined relationships and other damages.
There are many parties involved in construction contracts, from contractors to subcontractors to architects to engineers to clients. Prevent disputes with help from Orlando construction & development contract lawyer B.F. Godfrey from Godfrey Legal. He can help you identify key concepts and concerns. Schedule a consultation today. Fill out the online form or call (407) 890-0023.
Resource:
constructionexec.com/article/six-tips-for-successfully-resolving-construction-disputes